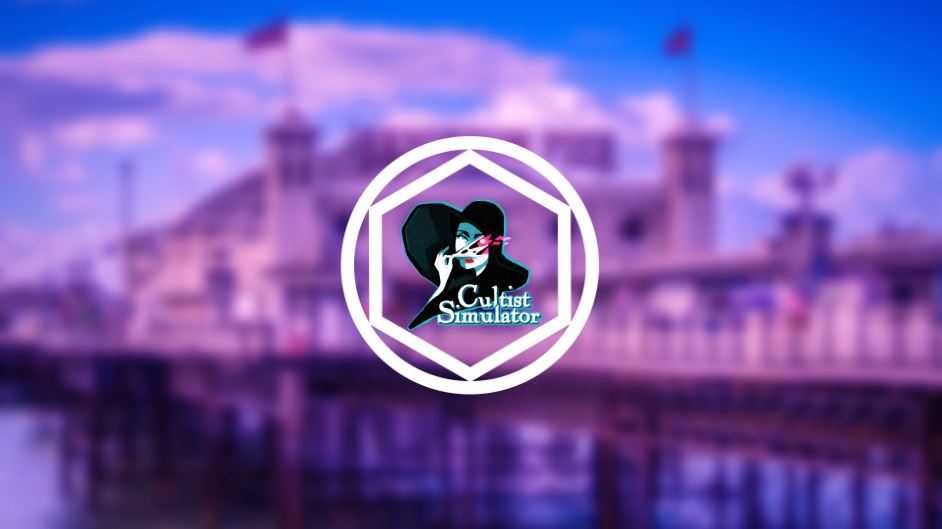 Develop 2019, awards, eldritch noms and hello Canada.

The theme of July seems to be waves, I've decided. There's a heatwave which no one enjoys and by no-one, I mean me, Claire. There are the waves of Brighton beach where the Weather Factory team spent a week at Develop Conference and finally, we won multiple accolades at the Develop Star Awards. It was an immense intense week, we slept hard and so post dreaming, let's recap everything.
For those that don't know Develop Conference is held every year in Brighton, usually in July which means the weather is often quite nice and quite warm. The consolation for us day vampires is that being by the sea air helps and there's an abundance of ice cream options around. This year was special for two primary reasons. We were going as a full WF team and we were up for multiple awards. Awards are not why we make games, but it is a nice feeling to be nominated.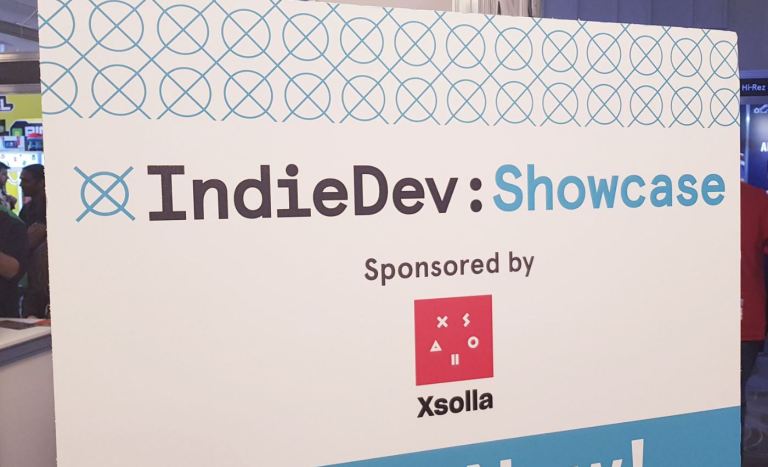 Develop is an event that is heavily focused on the business side where people can network, attend talks and for game devs to show of their games. The event is also open to the public which is great as that allows games to gain more exposure and vital feedback. It's also wonderful from a recruitment point of view as many companies will use Develop to showcase their openings.
So let's continue with what we actually did at this gaming conference. First up Lottie gave a talk with a title based on the core ethos of Weather Factory: Fun, Safety, Profit.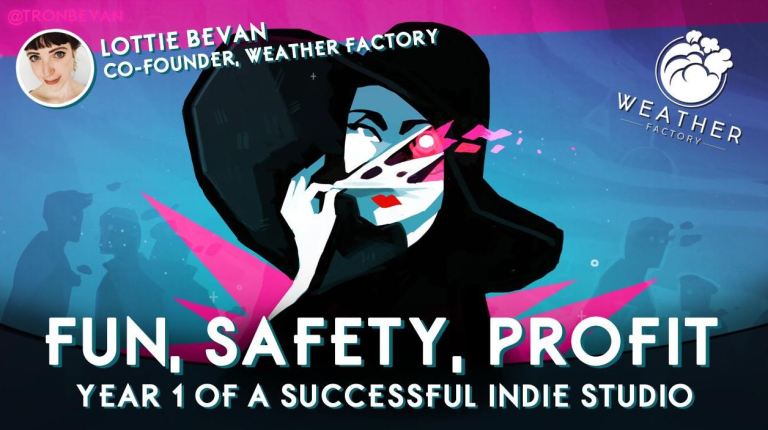 She explained with lovely slides and stellar memes the origin story of WF, how strategies were determined and managed and the results of our first year. This talk was incredibly useful for indie devs starting out and feeling daunted. Or those that have been around for a couple of years but need advice on how to continue to strive. Here's where you can go through the presentation yourself and find out why gold sushi is prevalent and a woman carrying a hipflask is considered fitting under the category of safety.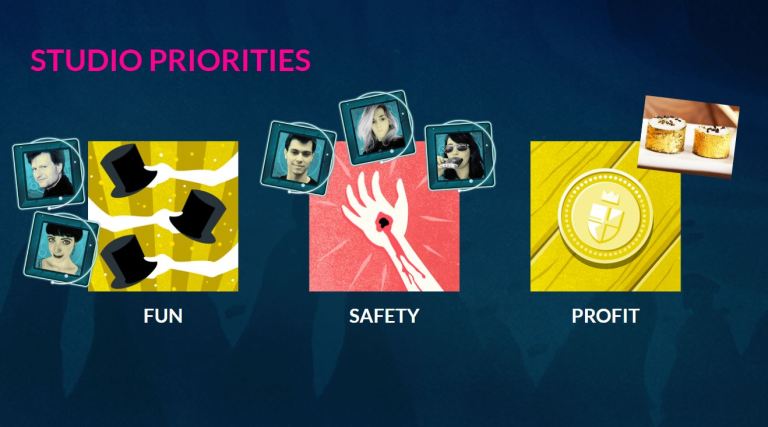 On the Tues and Weds of Develop there were two award ceremonies, where either individuals or the entire WF company were nominated. First up was GameDevHeroes awards, where Lottie was up for Best Producer wooo and I was up for Best Marketing and Comms person wheee. The venue was packed with other nominees and supporters of their colleagues and after a quick slug of a pint they kicked off the announcing winners fairly fast. It's always good when these events just get straight to the meat of things and even better if meat is supplied.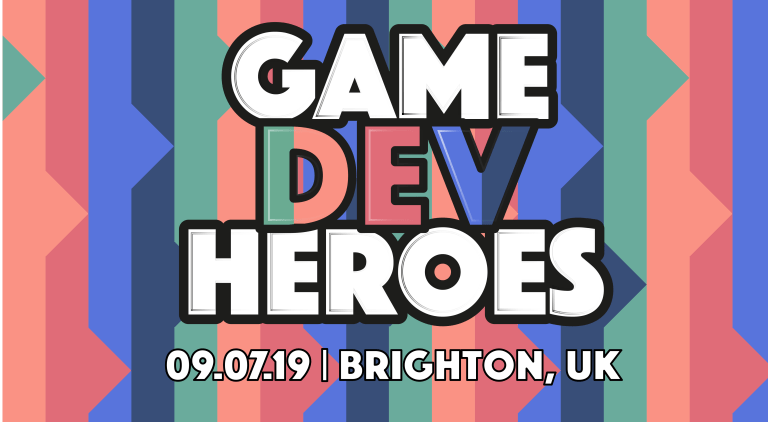 Oh we didn't win by the way, which might be where I should have kicked off. Nevertheless, we were glad to be nominated, found the little comments beside nominee names to be super charming and interesting…We were impressed by how well run the event was, so big thank you and whoops towards Dan Dudley and Alex Boucher!
The next day was a big one. We were very civilised and ate bits of kraken with Bossa Studio's Co-Founder Imre Jele, gamedev Husban Siddiqi and Yves Le Yaouanq,  Innovation Manager at Ubisoft. We talked about many things, but the main take away was that we all have far too many games in our backlog to get through, that even more wonderful games continue to come out and it's making us cry a bit.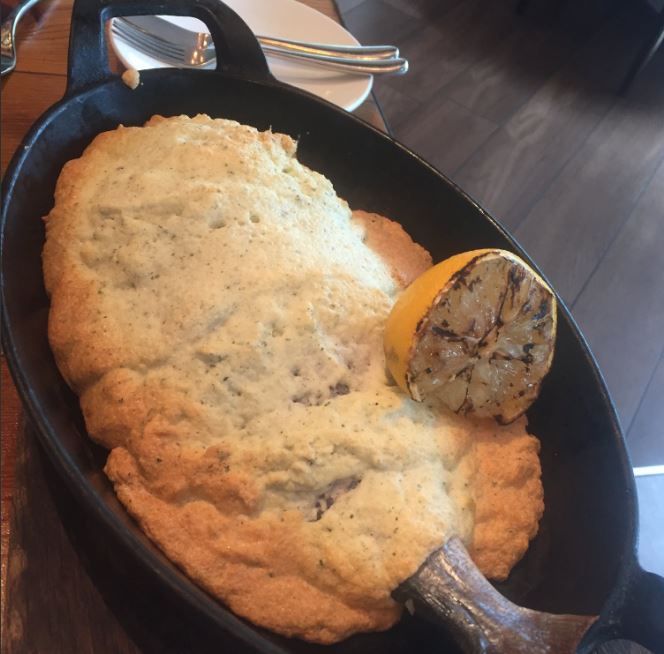 Some more meetings/interviews occured, games were checked out and a very important ice cream reprieve was had before the preparation process for what was to come.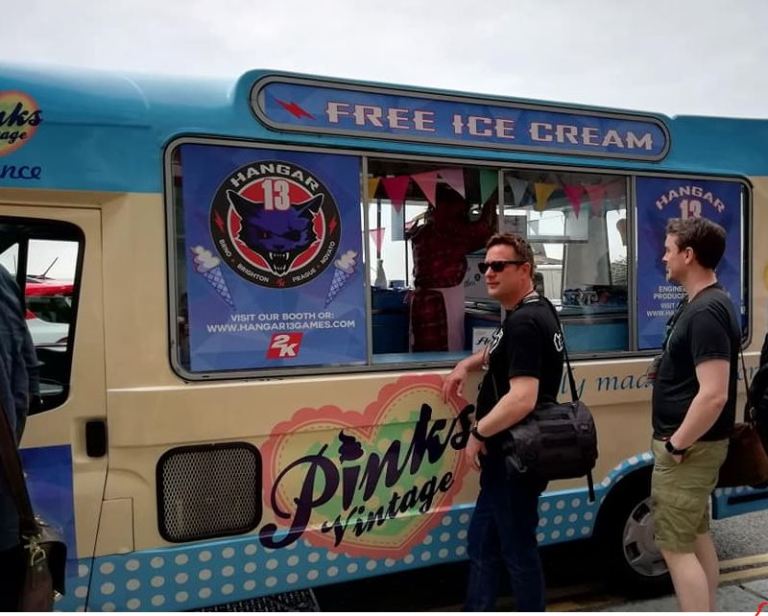 The Develop Star Awards were that evening. We were nominated in 4 categories, Best Narrative, Best Game Design, Best Innovation and Best Micro Studio. Lottie and Ak were unable to attend given that Canadian game conference Gameplay Space was happening the following day and lasting the weekend. Lottie apparently hates sleep and had to set off for this as she was giving another super funky informative talk, which we'll get to in a bit.
So where was I…oh aye the Develop Awards. I put out a tweet asking you all to wish us luck and do questionable things to your nan. You all must have at least patted nans on the head because it all turned out pretty good on the night.
WE WON 3 AWARDS AHAHAHAHA WOOOOO YEEEEEEEEH BOI!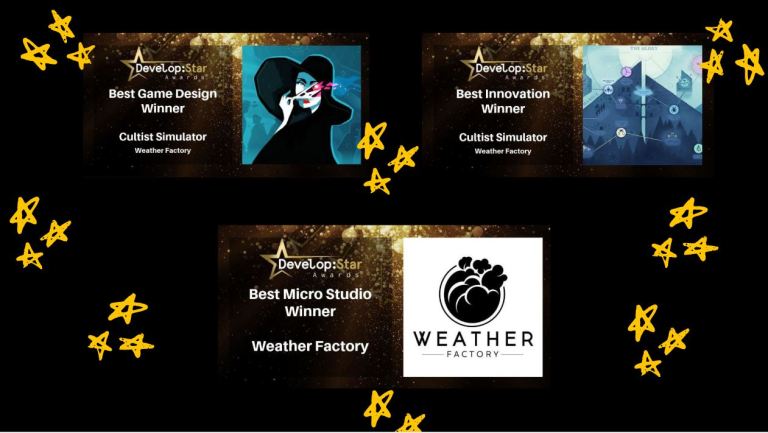 Disclaimer: In the interest of brand representation, I'd like to say that the collective celebratory feelings of Weather Factory may, in fact, be expressed in a more delicate humble way and the above noises are primarily coming from my own face bits.
In all seriousness, we are so happy, excited and thankful for these awards. Each winner is decided by an industry vote open to more than 4000 people who have attended Develop over the past three years. I attended the awards repping the WF crew and 3 award wins, meant 3 speeches I had to give without making geese noises and evaporating on stage due to nerves. I think they went down well. People laughed and maybe one person cried but that might have been me.
The response we got online, in person and post the awards was incredibly heartwarming. It sounds cheesy but every time we meet someone who tells us how much they love Cultist Simulator and are excited about BOOK OF HOURS, it's such a lovely warm feeling.
I suppose you'd like to see the actual awards. Here they are in all their starry somewhat stabby sadly forever smudged glory.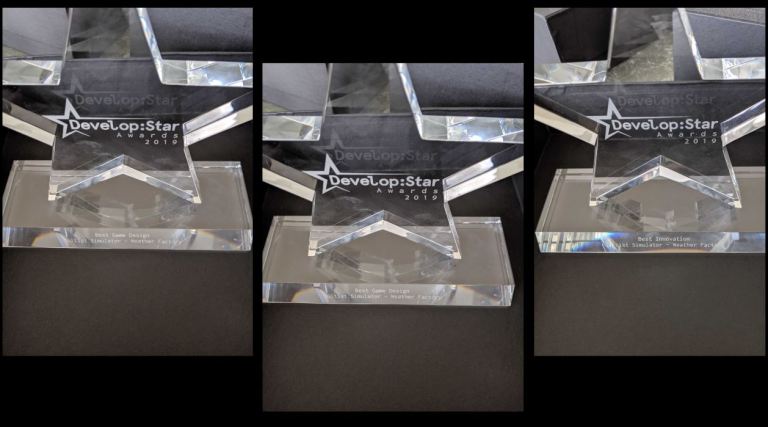 What was left of Develop Conference 2019 was to ride that buzz and follow up with some more meets, wandering and then enter stasis. Well me, Ak, Hannah and Marc were able to go to our respective homes and crash. Lottie was mid-air by then and even spotted by BBC News.
She flew over with Haley who is the marketing master at Mediatonic and an all-around wonderful human. Lottie's talk was focused on a very important aspect of games, merchandise.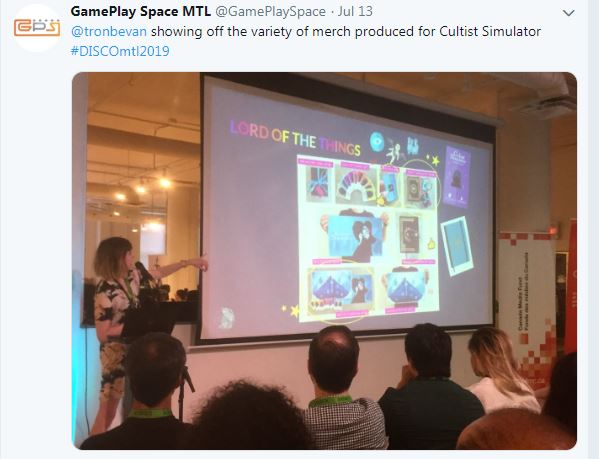 As usual, her talk went down a storm and I hope she treated herself to a ton of poutine. Well not a ton but at least third helpings. At the time of writing this blog she's been inspired by the weekend in Canada and asked you all what your ideal items and trinkets would be in your very own library. We're getting a lot of responses to this and just wanted to note that it's unlikely we'll have the entire Codex Gigas as a BOOK OF HOURS reward tier Damien!
That's a wrap the events of last week. Depending on when you read this last week was July 8th-21st. It's back to normal now, well as normal as things can be when you're in the world of Cultist Simulator and BOOK OF HOURS. Speaking of we've got those super secret special Kickstarter rewards to sort out…