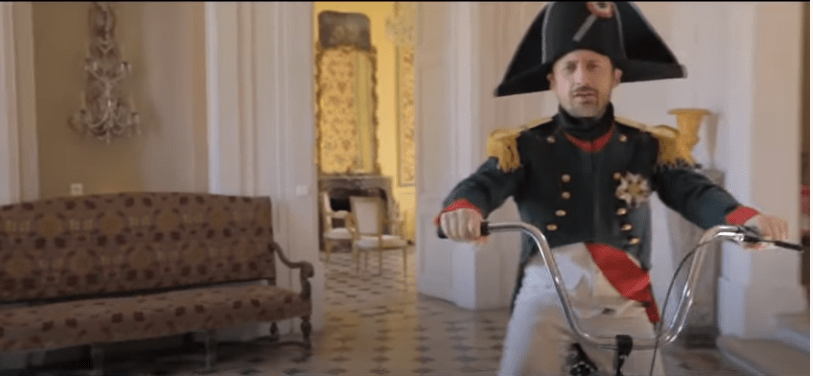 September #1: IS THIS THING ON?
Lottie has gone away for five days to somewhere unfeasibly remote with a clutch of her most intrepid female friends. The immediate result is that I realise she does even more company stuff than I realise. She's left me a helpful collection of virtual post-its and she's texting me instructions, but the effect is still a little like an airliner where the captain has unbuckled their belt and parachuted out mid-flight. In the words of Neil Hannon: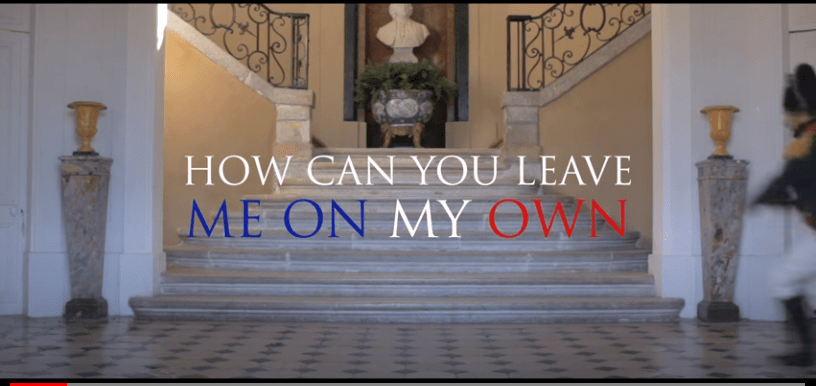 Sprint update, right. The big thing right now is STEAM WORKSHOP integration. This has been baking on the beta branch since August, but I've finally pushed it to the main branch. It comes with a number of other modest but useful upgrades: I've improved the options menu and (finally!) re-implemented custom key-bindings.
I can also exclusively reveal our new error screen. I say 'exclusively', but judging from my inbox, it's had a few try-outs already.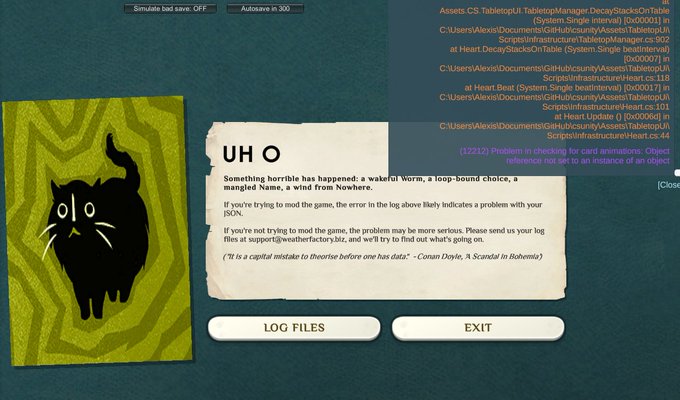 A lot of this work is going towards BOOK OF HOURS. I want to use as much as possible of the Cultist codebase for HOURS, and that codebase, as I've said elsewhere, has had five different developers working on it at various times- and one of those developers was me. When I started building Cultist, I hadn't done any coding for nearly seven years, and I hadn't ever done any Unity coding at all. So the metaphorical drains and metaphorical wiring are in a state, and I've been fixing that.
All these updates will be on GOG and Humble shortly too – but since the biggest change is the Steam Workshop, and that's not very interesting if you're a GOG player, I want to make sure the update is stable first. Bugs come with code rewrites like weird smells come with small children.
(I've added a legacy branch, templeofthewheel, to Steam. I've kept the old, guaranteed-stable code on here, so you can switch to it if the new version isn't working for you.)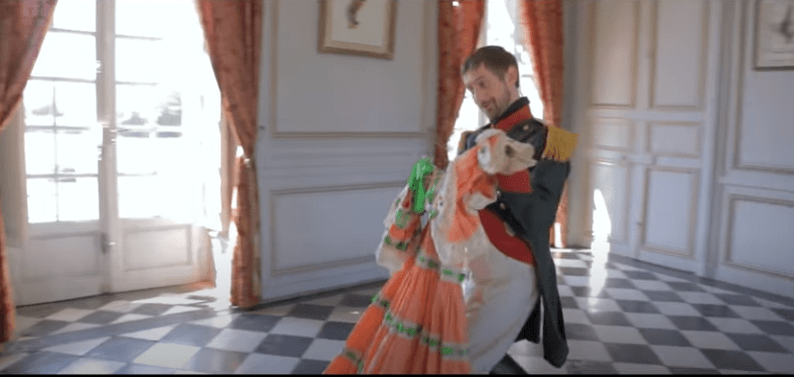 If you're interested in modding, there's some basic documentation, winsomely named MODDING_README.txt, in \Cultist Simulator\cultistsimulator_Data\StreamingAssets. Mods don't need the Steam Workshop – it just makes them easier to distribute. Because of the changes I've made, any old mods will need a few tweaks. I have more changes planned, but I'm going to try my best to avoid breaking changes.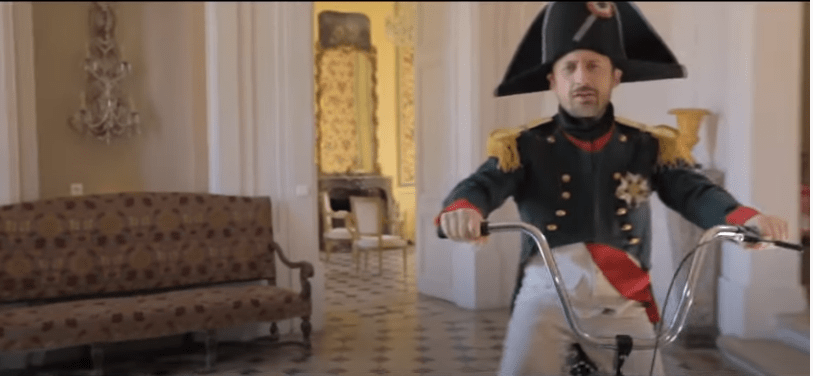 Meanwhile, e're almost ready to beta-test the Russian and Chinese localisations of Exile. I know the quality of the Russian translation – because we had three different providers working on it at different times – is a bit inconsistent, so we're also getting a quality pass done on Russian for the whole game.
(One of the results of the code rewrite I've been doing is that community translation mods are much easier to add: you can add a new language by editing the json and adding custom images, where before it needed some code changes. Details in the mod doc.)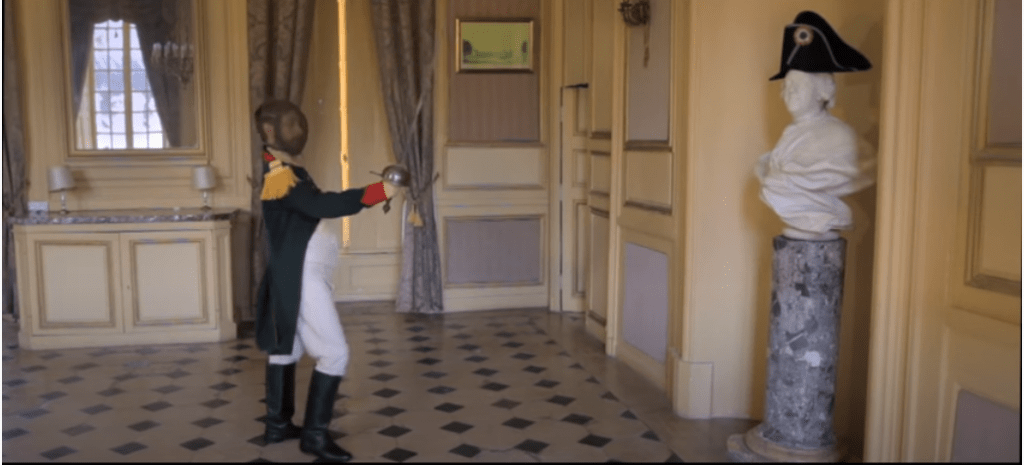 What else is going on?
New blog theme! Some recent WordPress changes meant some old plugins stopped working, so Lottie found a new theme. If you can't get at bits of the site that you could before, let us know.
Lottie is working on more extremely stylish Cultist merch, but I can't remember what she's said and I don't want to steal her thunder, so that's all I can say for the moment.
If you've been wondering where our pandemic charity updates have been, we haven't given up on it, but we give 10% of our monthly profits and we haven't made a profit the last couple of months. Don't worry! this is just uneven small biz cash flow (one month was when we paid our tax for the year) and we're fine. I imagine we'll pick it up again soon.
and it's the cats' second birthday. Sulo DGAF tho.