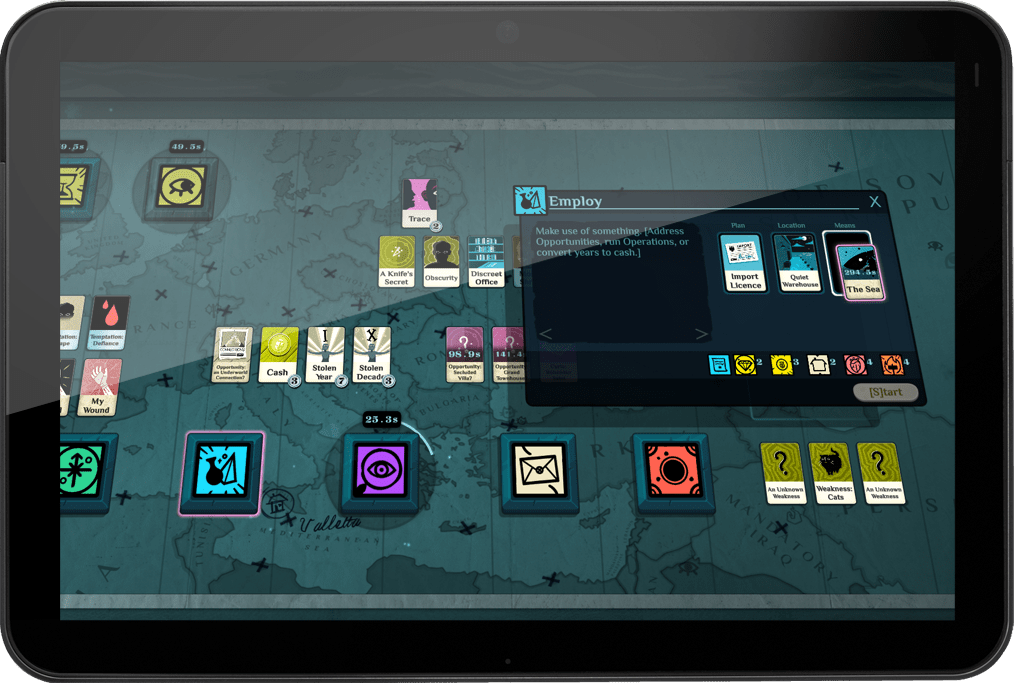 September #2: TALUS
Happy Friday, Beloveds! We've been on holiday – I've technically been on two holidays – and now we're back, prepping for loc, Halloween, some announcements and starting BOOK OF HOURS proper. Game dev 'n' chill, people, game dev 'n' chill.
This week we launched the EXILE DLC in Russian and simplified Chinese. It's been long-awaited, and honestly, the Russian translation in particular has been a bit like trying to build a fabergé egg out of snakes. BUT: Cultist is finally 100% complete in both languages, and we're doing a quality pass on Russian to make it better. Phew!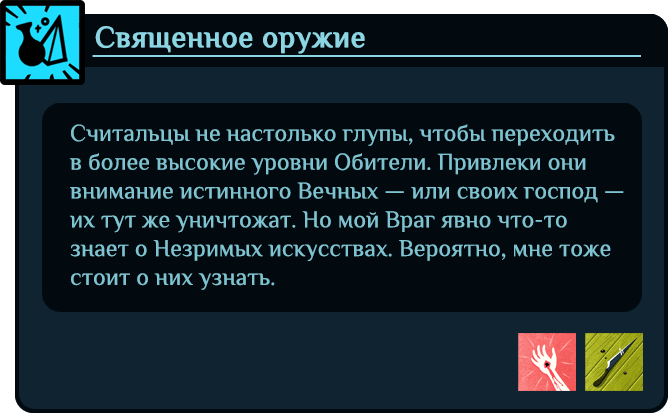 We also have a release date for EXILE on mobile………….
………
………
………
……………though Playdigious will kick my butt if I tell you today. BUT I CAN AT LEAST SAY IT'S SOME TIME NEXT MONTH so get your Assets packed, your Stolen Decades liquidated, and your pal up in that quiet European village ready with his Imhullune Tectrix.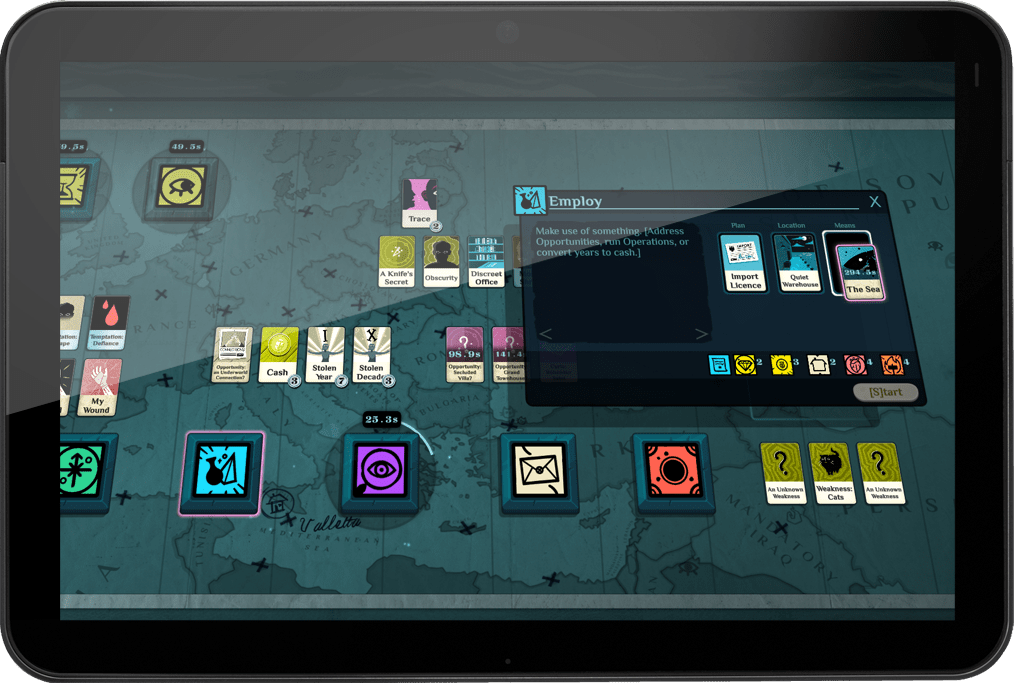 Next up loc-wise we have our German and Japanese Steam beta, launching on Thursday 8th October. The more German- and Japanese-speakers who get involved, the better! So if you know anyone who speaks those langauges and might be interested, please help us out by telling them about it. 🙏
Languages aside, AK's been getting his UI on, with some snazzy updates to the credits menu…
…and he's been continuing the same refactoring work to turn Cultist's code into the perfect mulch for BOOK OF HOURS. Mm, mulch! I think today he's turning a verb window into a book case with self-generating recipes on every slot. Does this mean BOOK OF HOURS is now the Bodleian x Baba Is You? Yes. You heard it here first, motherflippers.
In other news, I've been fighting the good fight against gold foiling (TLDR: I buggered it up and a proper graphic designer called Matt had to help me), wrote a newsletter about Hildegard von Bingen and the importance of eggs, and have been having many a secret conversation with Playdigious I'll be able to tell you about soon. So it's quiet on the western front for now, but there's a rumblin' on the horizon. Stay tuned. ♥