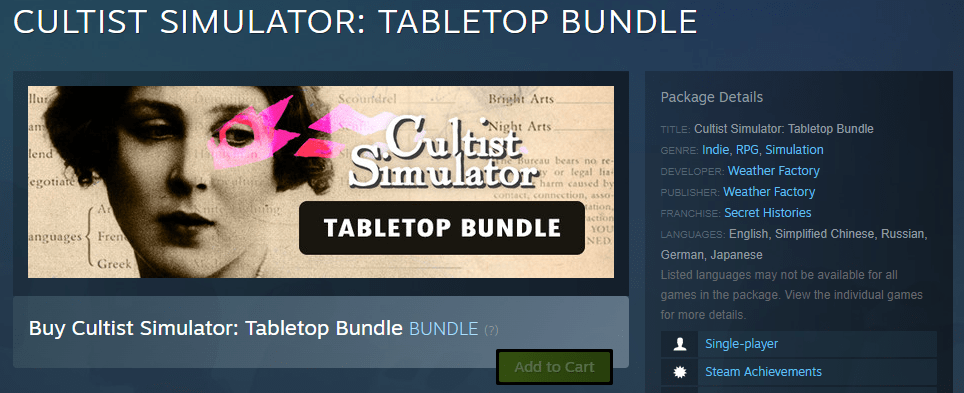 Oct #3: Vellum
Halloween is over, cold drains the colour from the world, and it's the season of spiced candles and novelty chocolate. Still have cool people doing stuff like this, though!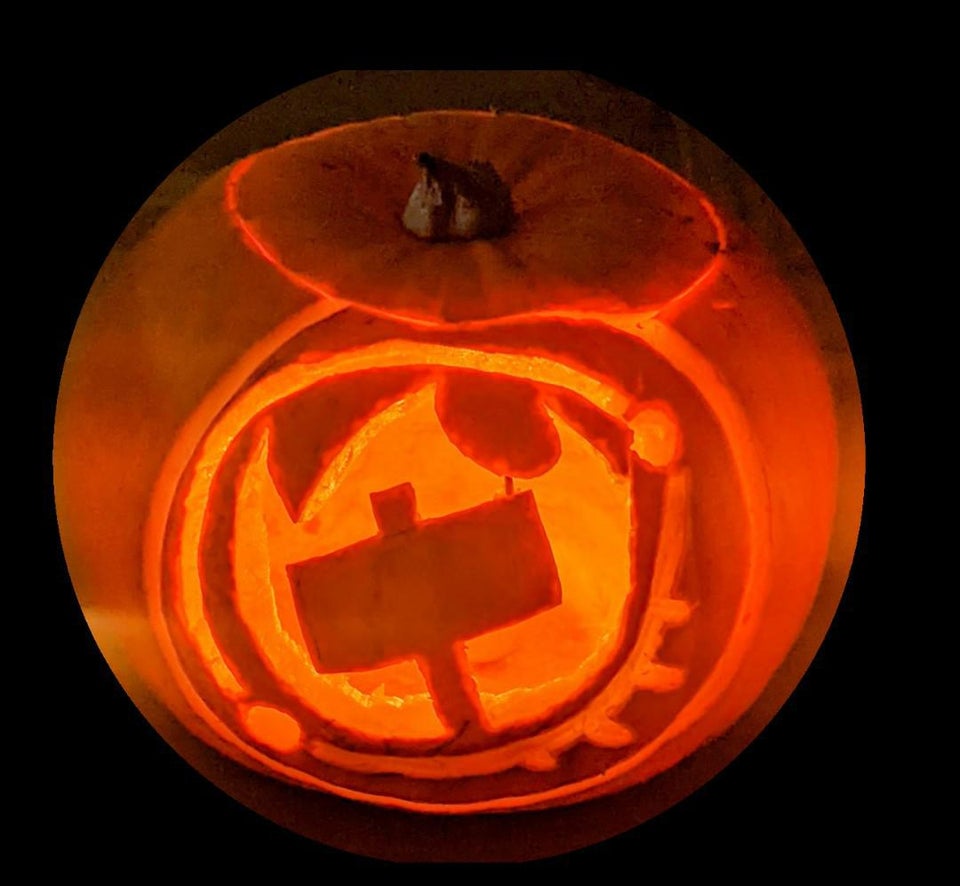 Our clearest update is the new Weather Factory website being finally live. We've a new freebies page, better navigation through our blogs and a wildcard SHUFFLE option which'll pick any blog post or page from the site – including, potentially, one of the fabled WFCAT pages ('Weather Factory catalogue', if you're not following AK on Twitter). There's some hinkiness – it looks less good on some resolutions than others, for example – but please let us know if you discover anything technically borked. There's a lot of weird formatting going on in blog posts, so don't worry too much if you click SHUFFLE and are taken to a page with a massive grey box as a header and seemingly random blank spaces where images once were. It'll take me some time to work my way through it, but I'm on it.
The Lady Afterwards is this sprint's big news. The original 100 boxes sold out in 60s, and the 500 pre-orders we put up on the site sold out in 72hrs. This is not only hugely encouraging – thank you so much to everyone who joined in, either buying a box or joining the AMA or just being part of the community – but gives AK and I much food for thought when it comes to the future of Weather Factory. We'll always be video-game-first, but seeing The Lady Afterwards' launch makes us seriously consider more TRPGs, more complex boxed items, and more ambitious physical offerings in future. Though I need to finish The Lucid Tarot before I start anything new…
But the lady's not done yet! I'm mid-pre-order prepping (it's looking like February 2022 for shipping at this stage, for anyone who's pre-ordered a box), and we're launching the digital edition of The Lady Afterwards – the £30 unlimited version – next sprint, on Thursday 18th November. This'll go live at 6PM GMT / 10AM PST across our merch shop, digital TRPG sites like DriveThruRPG and OpenGamingStore, and even as a new 'Complete the Set' bundle on Steam – which we don't think any indie has ever done before!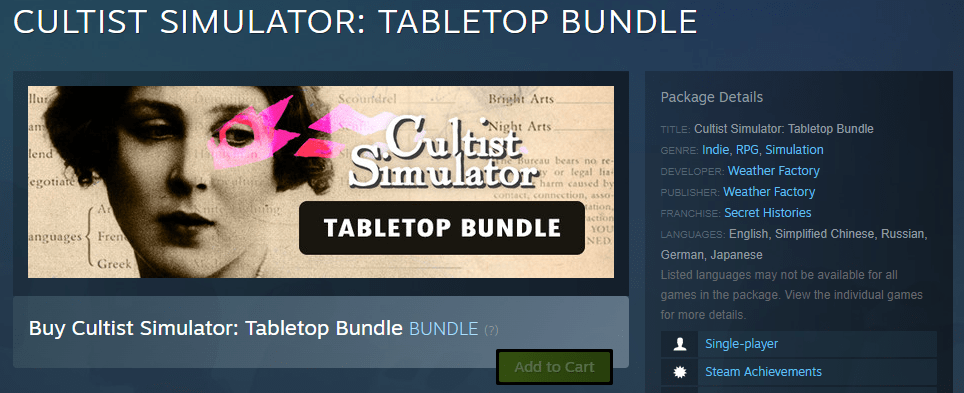 The digital edition contains everything you need to play The Lady Afterwards, just none of the physical components. So each edition includes:
The Secret Histories Rule Book
The Lady Afterwards Game Runner's Guide
18 artefacts
8 character sheets
Map of Alexandria
Spotify playlist
Can't wait to see that out in the field, and hear what you think of it. So far we've only discovered one typo and some bad Latin, which is pretty good for a launch!
AK's putting up a new build of Cultist to the Steam and GOG beta branches shortly, and we can finally get back to all you patient players who've sent in bug reports we haven't been able to resolve for a while. Thank you for giving us time on that! Next sprint we'll have some BOOK OF HOURS updates to share, along with photos of our new IRL office which is covered in ivy and overlooks a sort of posh caterpillar full of street food. A snapshot of Weather Factory's new digs coming soon…