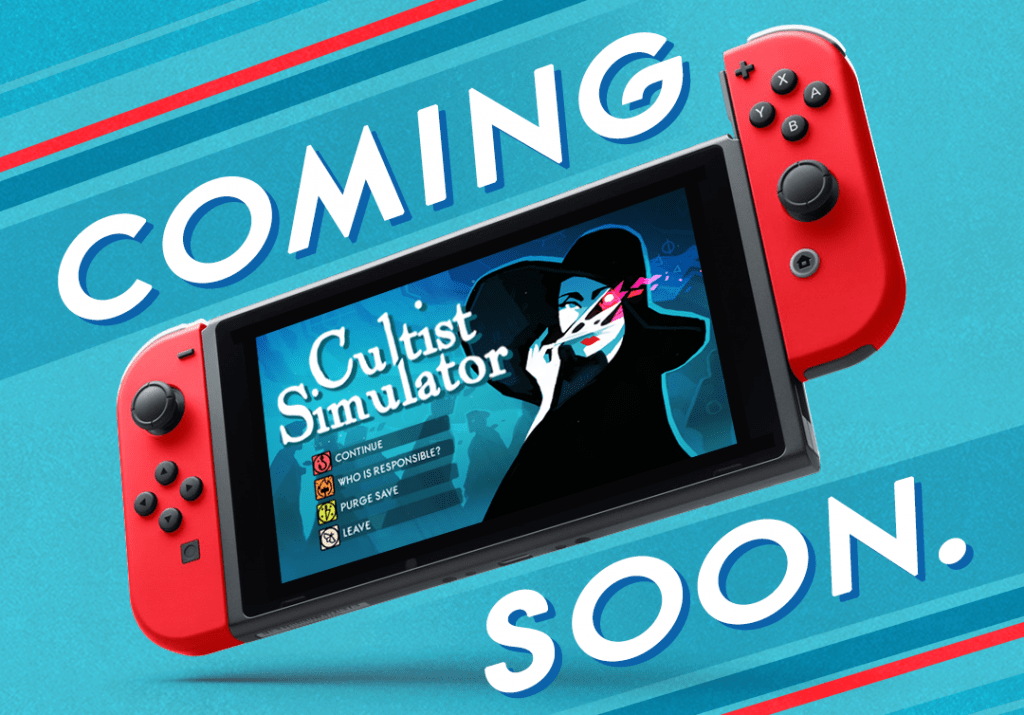 Octomber #2: VICE
As promised, this is a biggie! So sit down, get comfy, and get hype.
Firstly: CULTIST SIMULATOR IS COMING TO THE SWITCH! 😱😱😱 We announced yesterday that we're bringing the whole game and all DLC to the Nintendo Switch, courtesy of our magnifique mobile partners, Playdigious.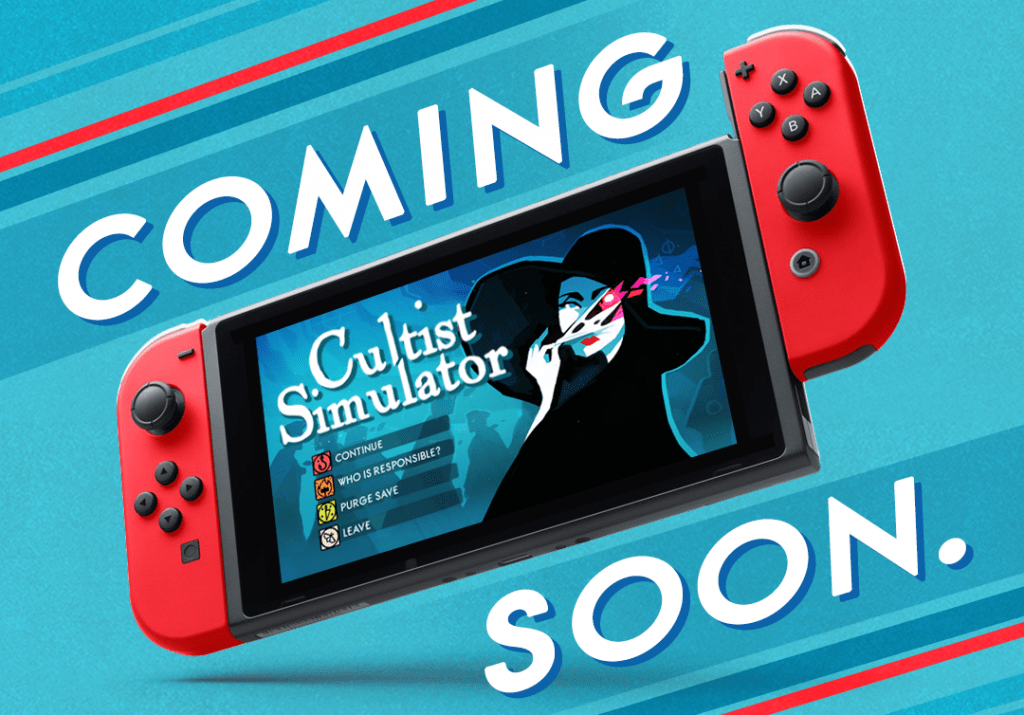 We'll have more info for you on WHEN and HOW MUCH and WHAT EVEN IS THE BLACKBONE ANYWAY.* For now, wishlist the game via our very professional button, below!

(Wishlisting works pretty oddly on the Nintendo eShop, so this is actually a 'tell me important news about the Switch like when it's actually available to buy' list. But we're using it as a wishlist, so please, sign up!)
This sprint we also announced the release date for EXILE on mobile, and it's soon! EXILE's coming to the App Store and Google Play on Tuesday 3rd November 2020. That's this Tuesday! It'll launch alongside a slightly discounted all-DLC IAP called the Forbidden Bundle, for anyone who's been savvily waiting for a good deal.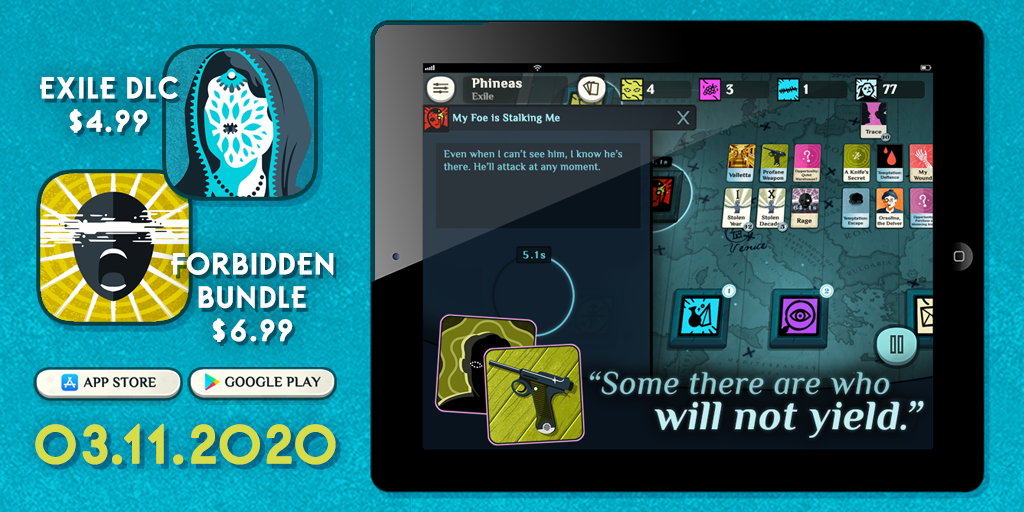 Yesterday we also pushed live our German and Japanese localisations, meaning you can now play Cultist in five languages on all stores. We'll put live an updated Russian translation soon too, which should be more consistent across the game and DLC – look out for that! We'll continue to update the improve these translations, so feel free to keep those loc bugs comin'. Thank you to everyone who sent one in so far. <3
It's Halloween, so we're also in a bunch of different sales right now. You can get some of the highest discounts we've ever run in Steam's or GOG's Halloween sales, and we're also running a cross-the-board sale on mobile to celebrate Switch and EXILE (iOS / Android). Enjoy!
I also have a confirmed release date for our zingara fortune-telling deck, now that our 1,000 decks are in production. I'll push 'em live on the Church o' Merch on Friday 20th November, just in time for Christmas! So you can get all your friends and family the gift of a 1920s possible promise of widowhood or misfortune through caprice.
Finally, you thought we'd FORGOTTEN about it but we HADN'T! I give you the penultimate episode of our first season of Skeleton Songs, where we make good on a promise we made in Episode 5 and tell you all about maenads and kittens. Hope your ears are READY, frends, for 'DIONYSIAN NO PICNIC'. Have a spooky weekend!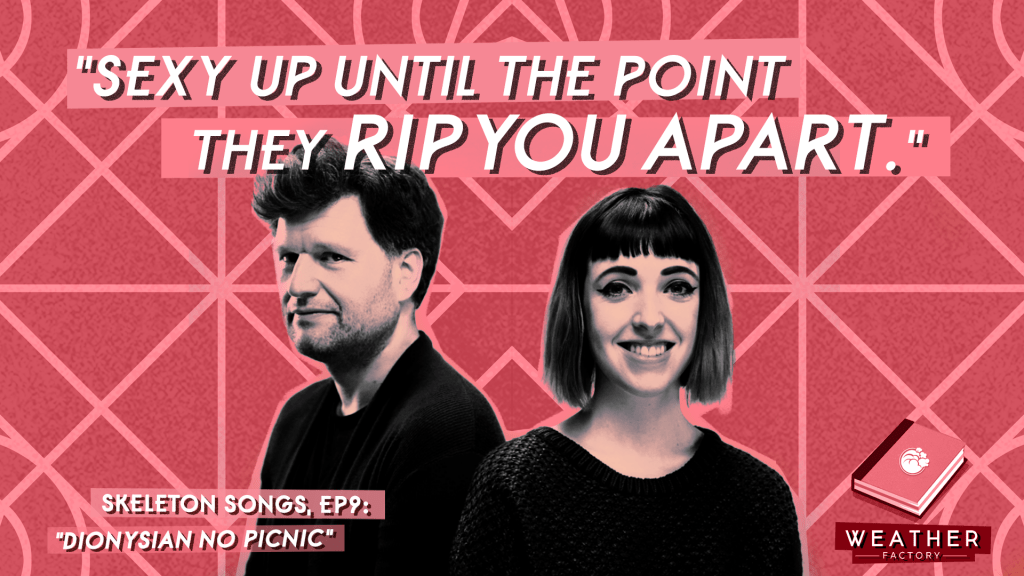 *lol as if I'd ever talk to you about the Blackbone.