Nov #2: Xianyang
It's been a while since I wrote a sprint update – we've been busy with, oh, you know, launching The Lady Afterwards, twice – but that means this one's a juicy one! Buckle up, Believer.
The Snare of the Tree
LUCIDITY. ATTENTIVENESS. GENEROSITY. VITALITY.

What makes us glad we've played some games, and regret we've played others? What are the game design equivalents of 'savoury' and 'sweet'? Why is a working title dangerous, what menaces lurk in model railway dioramas, and what is the Snare of the Tree?
First up, Alexis has released what I happen to think is his best non-game writing yet: a short, punchy treatise on what makes games savoury called The Snare of the Tree, and Other Perilous Seductions. He says I'm not allowed to say it's a book about what makes games 'good', but it is certainly a book about criteria and response: how different people (developers, gamers, activists, scholars…) look at games, and if there's one consistent, objective way of evaluating games when everyone's coming to them with their own #beeeff.
Fear not: if this sounds like the difficult first essay English students are asked to write in their first term at university, it's not. I can confirm it is (a.) short, spicy and extremely readable and (b.) thought-provoking without the density of French philosophy and/or decades-old Christmas cake.
Here's an indicative extract:
"…The more a game allows a player to feel like they're engaging with another human mind, the more valuable and exalting an experience it will be. And the best way to allow a player to feel that way is for them to engage with a game that embodies human qualities. The most obvious route to this is actual engagement with another human mind.

[…]

This doesn't mean multi-player games are better than single-player games. Single-player games have a steeper hill to climb. But despite increasingly sinister efforts from large tech companies, it's not yet possible to distribute friends in a box, or to power them off when you don't need them. And not all of us want company all the time. And there is of course a virtue in making art against challenges and under constraints…"
The Snare of the Tree is out now on Kindle and paperback on Amazon. The paperback will be coming to Etsy on its own and as part of a book bundle with Against Worldbuilding next week – just as soon as we get physical copies in. 🙂
AK and I elaborate on the best laid plans of mice and keyboard in a new Skeleton Songs episode, "A City Is Not A Tree". Listen to us talk about Jack Cohen and Brian Aldiss' fight over speculative xenobiology, how to avoid the perils of categorisation and diamonds, and simply to hear Alexis fake his own death. Literally. As usual, it's available on Spotify, Apple Podcasts, YouTube or a host of other places all findable at the bottom of this page. Enjoy!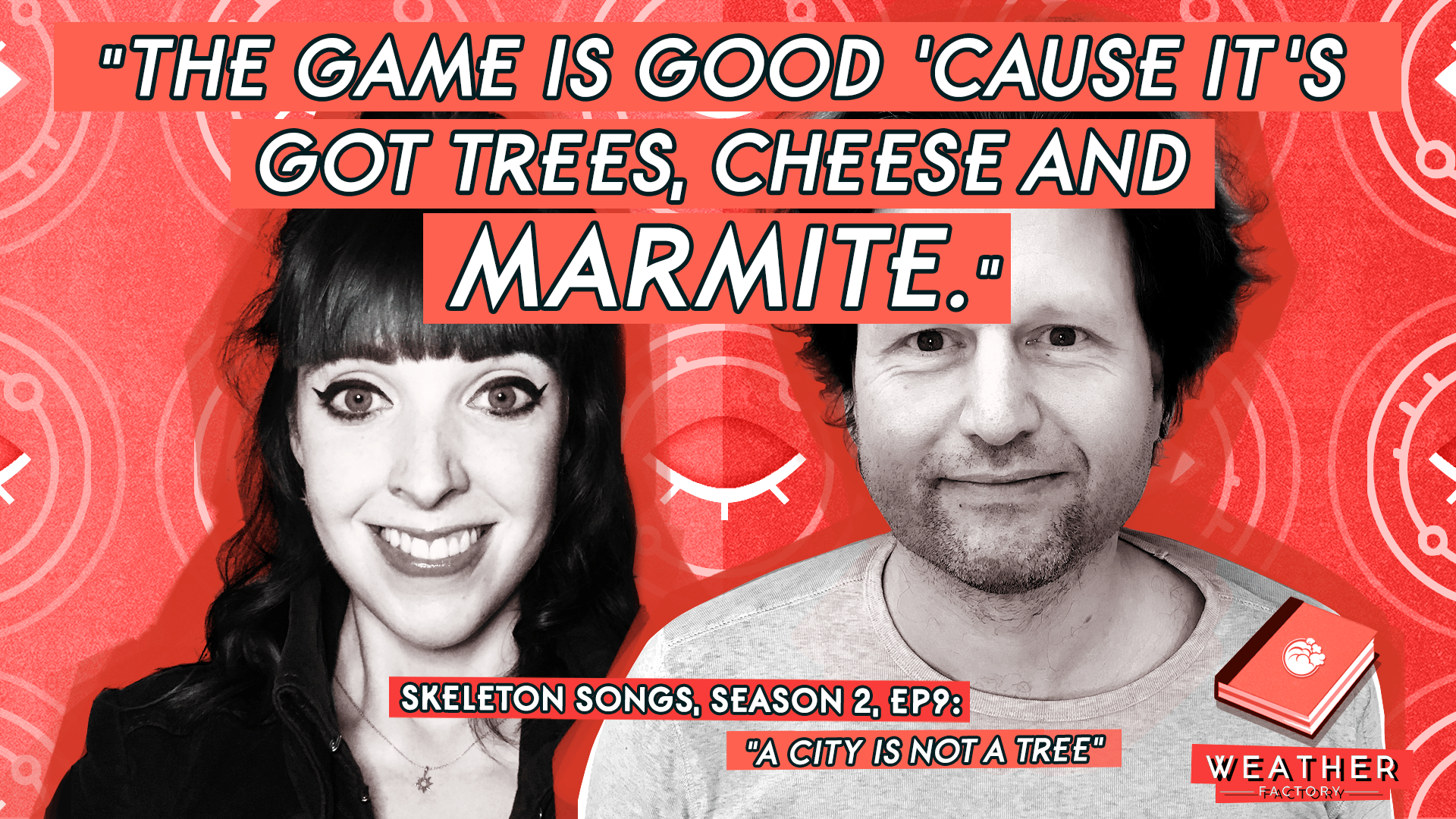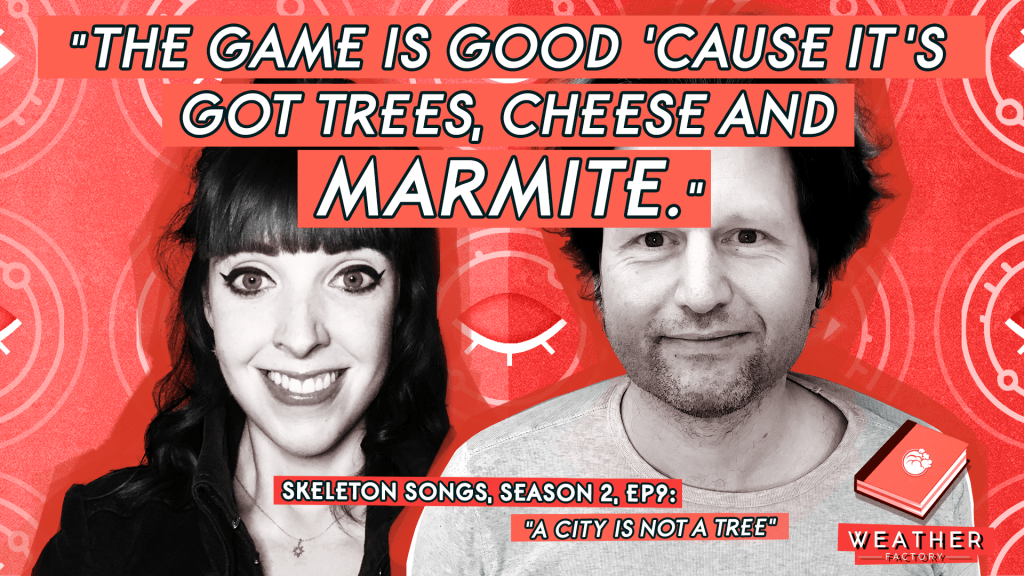 Announcing: The Locksmith's Dream
Now, ah yes – we have an entirely new game to announce! Well, it's sort of a game. We've been talking about this behind the scenes for a while, and are spinning off a new business to manage it next year. But we can now officially announce The Locksmith's Dream, a series of invitation-only live events coming in 2022!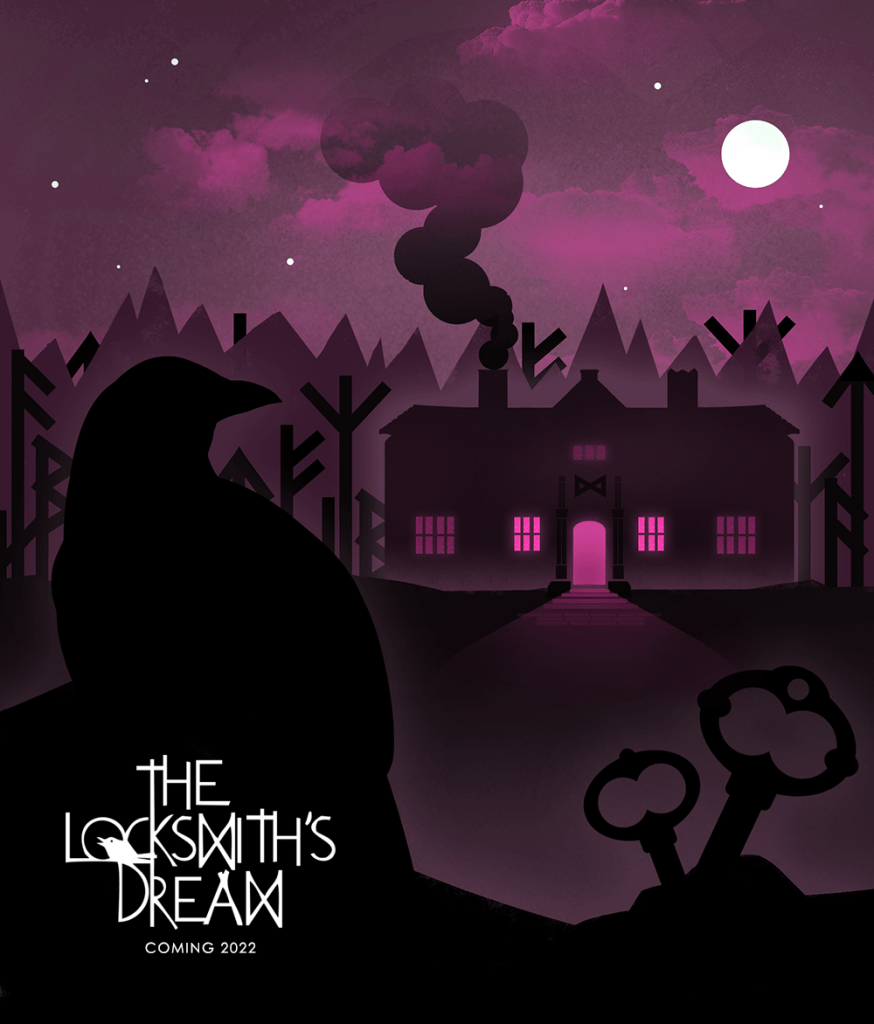 Since these are live events, places are seriously limited. Many people won't be able to get tickets, and many others wouldn't be able to travel to the UK anyway (particularly if the pandemic rages on – we'll deal with that as it comes). So we intend to offer a physical Lady Afterwards-like home edition for people to run their own private embassies of night. More on that when we have more concrete details to share.
What does this mean for BOOK OF HOURS, I hear you ask? Absolutely nothing. BOOK OF HOURS is happily underway and we'll have an updated 2022 roadmap for you next sprint. You'll see a lot more movement on that project next year, including an expected early alpha and public beta. This year has been, well, a funny one – next year, we hope, will be more focused.
For anyone waiting on their pre-order box of The Lady Afterwards, you can now track your box's progress here. It's looking like a ship date of (probably!) February 2022, but we'll keep pre-order customers updated as suppliers finish the various components that go into each box, and email with a confirmed ship date once we have it. Thanks for being patient!
For everyone else, you can get your Christmassy mitts on The Lady Afterwards: Digital Edition here, on Etsy or a number of other places listed on The Lady Afterwards page. But if you really want a physical box – and I have to say, they do look pretty darn shiny when I pack them up – I'm delighted to be able to confirm that we'll be releasing another batch of physical edition boxes next year. We'll confirm the date they're launching in advance so you can get the date and time in your calendar. They went pretty fast last time…
Hope you're as excited as we are for BOOK OF HOURS, The Locksmith's Dream and AK's most excellent musing on the umami of games. We've a lot of dark, delicious things to look forward to. And it's basically already Christmas. <3