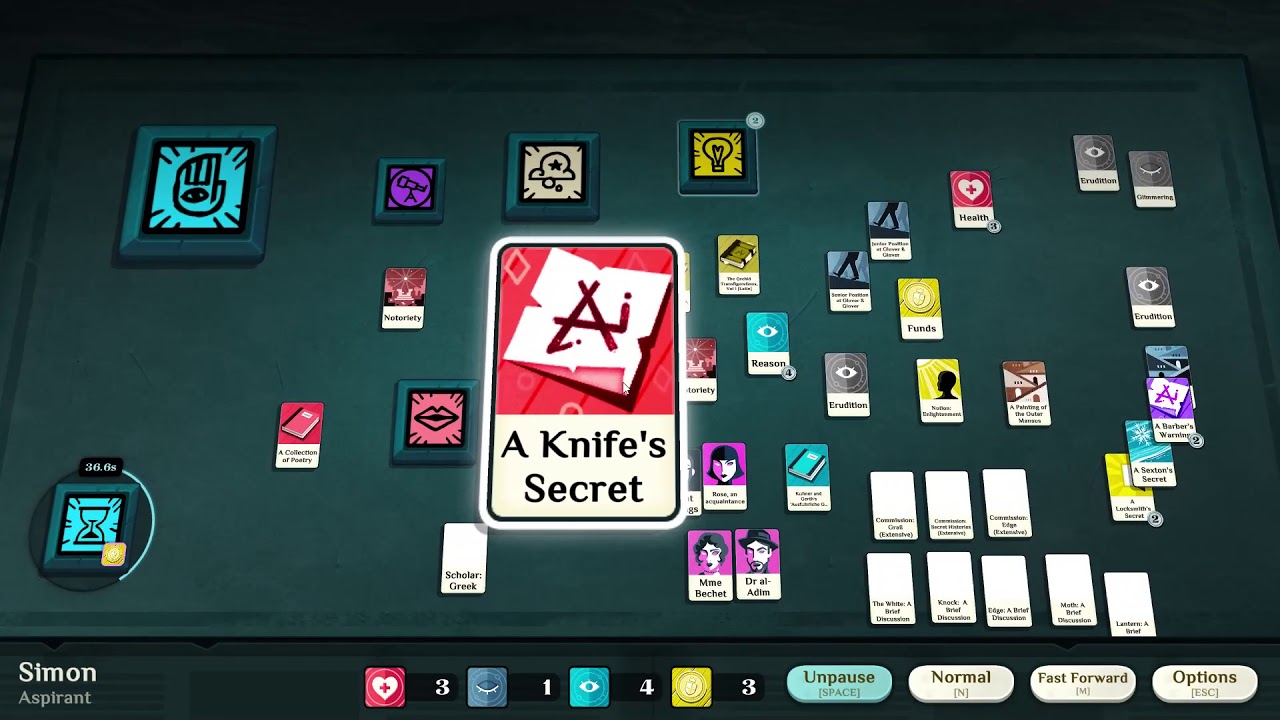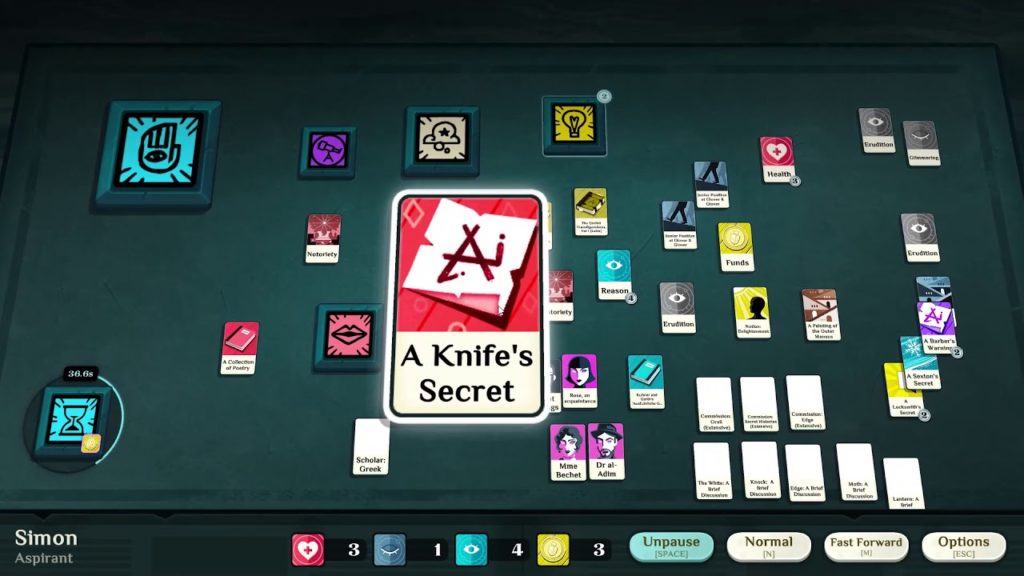 NEVILLE'S BUILD
Neville was a quiet boy. He startled Father Nightingale and Miss Dusk, that night in the sandstone apse; he was sometimes observed by Ivy Mauresque through the oriental vapours of her club, though she claims they never spoke. Neville was a boy who slipped easily between the cracks, and was lost to the Wood long ago.
Today we're releasing Neville's Build, an interim version between the Scholar's and the Adept's*. It comes with a sum of bug fixes and UI improvements, and is available via itch.io and – gasp! – Steam.
Anyone who's bought the game via itch.io (including Kickstarter backers) will all be able to redeem a Steam key via the 'Download' page. You should see something like…
Email me if you run into any trouble! And please note: none of our major updates are backwards compatible, so you'll have to start a new game with each major build.
* 'Adept?' I hear you cry; 'We have never heard of an Adept's Build before!' Wellllll, cry havoc and release the dogs of snore because we have CHANGED 'Magus's Build' to 'Adept's Build' because there were too many esses and it was silly.

Key features and bug fixes are as follows:
tutoring now possible, meaning you are no longer entirely at the mercy of Chance when learning languages;
individual named detectives will now investigate you, and unchecked Dread or Fascination may end your career;
updated card images and placeholder assets, replacing big blank cards;
version number is now included in save file, to prevent accidentally loading incompatible saves
you can now zoom in up to 200%, addressing text size issues on high resolutions;
no more blank legacy images on loading;
no more issues recruiting for your society (even for the prissy Children of Silence);
a single click will now allow you to collect all cards when a recipe is completed;
you can now drop cards directly on to verb tokens, without opening them manually first;
minor save/load issues resolved;
improvements to pause functionality (e.g. shouldn't lose cards already placed in slots anymore);
you can no longer generate infinite patrons, sadface;
no more incorrect text in Verb window titles after loading;
no more borked progression at Glover & Glover;
improvements to UI (e.g. issues with interacting through notifications/options menu buttons should now be resolved);
we've improved burn images, so they fit in better (WIP!);
new cards will glow slightly, to address feedback that new players didn't realise they were clickable;
the camera will now zoom to the culpable Verb when you die;
you shouldn't see any more blurry buttons in options menu.
Now, go and enjoy Neville. He is delicious.