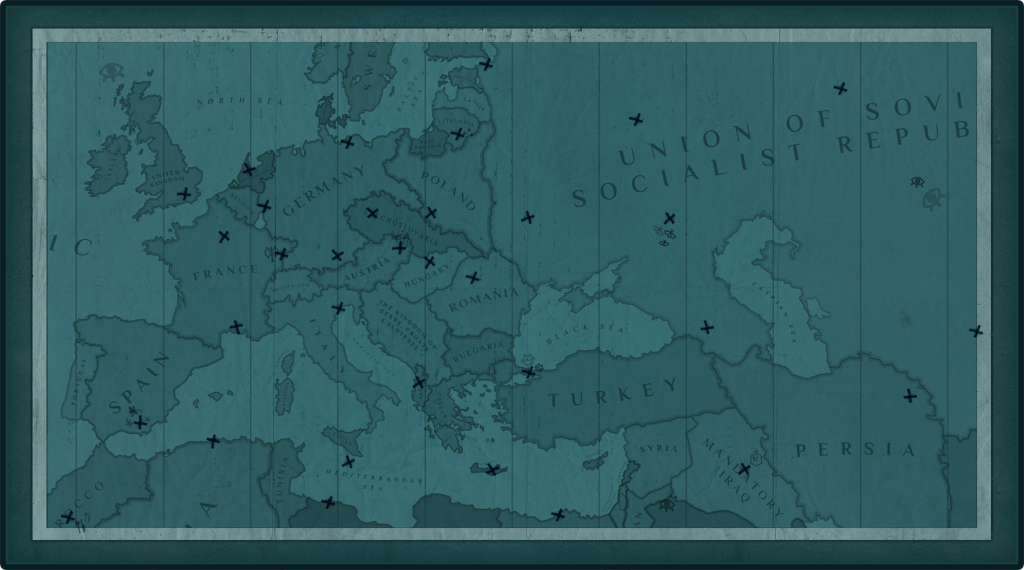 MAY #1: JUSTICE

Hope you're hanging in there, everyone! I come with good tidings.
Next sprint is Cultist's second birthday! There'll be a bunch of fun stuff going on around the end of May to celebrate Cultist turning two, as well as the ultimate Mansus-inspired party: two Hours tearing themselves limb from symbolist limb while you and a bunch of other semi-magical antiheroes weave dangerous webs below. Or EXILE, to its friends.
We've kept our cards uncharacteristically close to our chest about EXILE, mostly because we weren't quite sure what its final form would be. Now it's nearly complete – and, by the way, almost as large as the whole of Cultist Simulator was at launch – I can finally share full deets with you.
EXILE BASICS
Releasing on Wednesday 27th May at 6PM BST / 10AM PDT
Available on Steam, GOG and Humble
It'll cost £7.99 / $9.99 / €8.99. It's really big.
If you're a Perpetual Edition owner, it's ✨ FREE ✨
Only English at launch – did we mention it's really big? Simplified Chinese and Russian loc coming ASAP!
This sprint Alexis put a profound REVEAL at the heart of EXILE that I can't tell you about. You'll know it when you see it. There are lots of less secret lore drops, of course…
"On a hill above the city where the wind blows keen and fierce, a decaying wooden church stands in a bleak grove of leafless oak trees. Yitzchok tells me there's something in there I'll find useful, but he warns me: 'I looked in all my books for this St Marzanna. Where did I find her? Nowhere.'"
Or perhaps…
"The eyes of the owls in the hawthorn tree glimmer pale gold. There's a flare of light, too, beneath the tree. A tall man in a snakeskin jacket has just lit a cigarette. In the match-light, his face is lean, dark, and familiar. 'Hello again,' he says. 'This is a surprise. I suppose the Double-Edged brought you here to make a point? She won't want any new Edge dyads in the world… do you have something to show me?'"
And even a reference to BOOK OF HOURS, if you know where to look. 🤫
I, meanwhile, have been posting articles on how great streamers and Lucas Pope are, I've been hard at work on art. Can you tell what the below represent? Some art part of a series; some are show particular real-world locations; some are the two faces of a contradictory coin.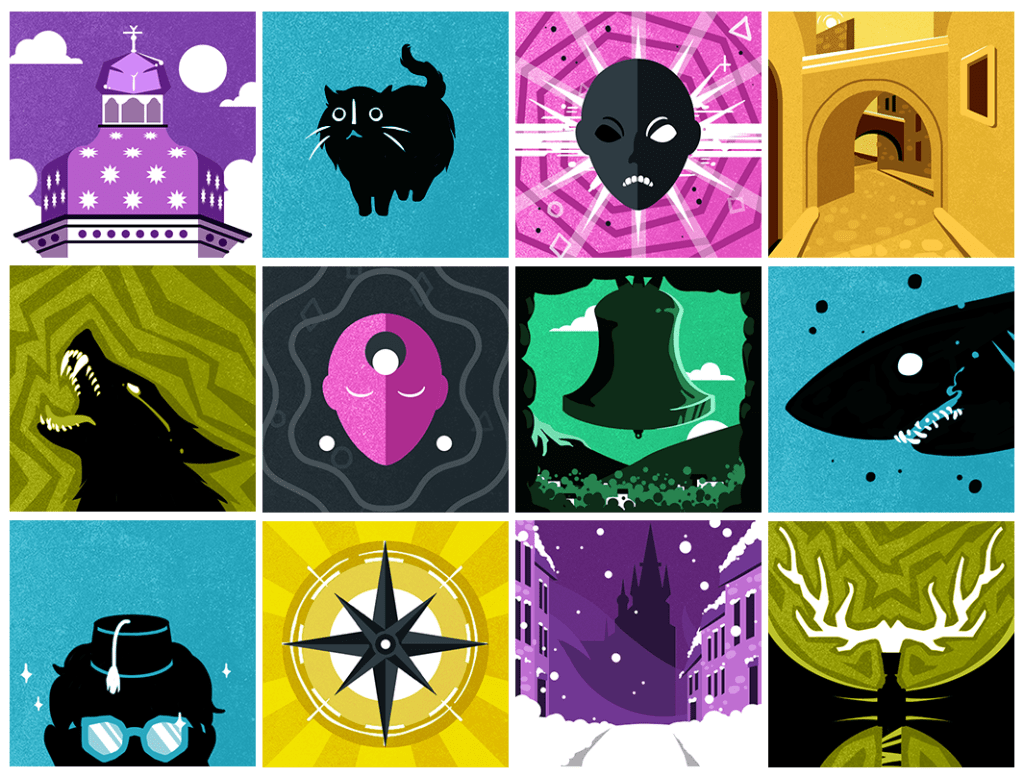 Next week we'll also have a big batch of new art from the excellent Clockwork Cuckoo team, so look forward to that!
One final art update for you. At school, my two worst subjects were history and geography. I was immature, and those teachers weren't the best, and learning all the world capitals by rote or the particular five-point plan some historian had decided was responsible for that particular revolution over there just didn't do it for me. So as karmic comeuppance, Alexis decided what EXILE really needed was an interactive, hand-drawn, geographically and historically accurate map of 1920s Europe.
For those of you whose historical cartography is similarly weak, let me tell you that Europe during the 1920s was doing a constant jitterbug where everybody took a jump to the left and then a step to the right and redrew their borders and/or renamed themselves basically every year.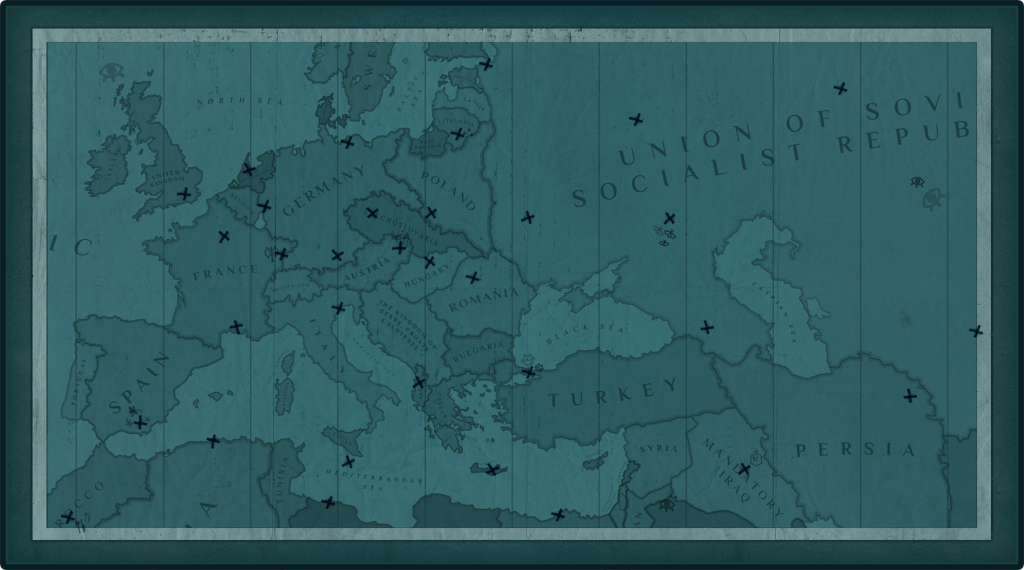 You probably knew all that but I didn't. Now, at least, I do. Isn't learning fun?
In other news, we're holding off on Skeleton Songs until EXILE's out, and Iris pins are back in stock on the Church o' Merch. Restocked notebooks are also on their way, and later today I'm releasing more Tarots of the Hours. Sign up to the tarot mailing list if you'd like a ping! They'll be snapped up in around an hour, so you gotta be quick. But I'm working on a plan for future tarot-selling that doesn't require quite as much of a frenzy, so watch this space.
Wish us luck in the final countdown to EXILE, Believers! I think this one's gonna be good.