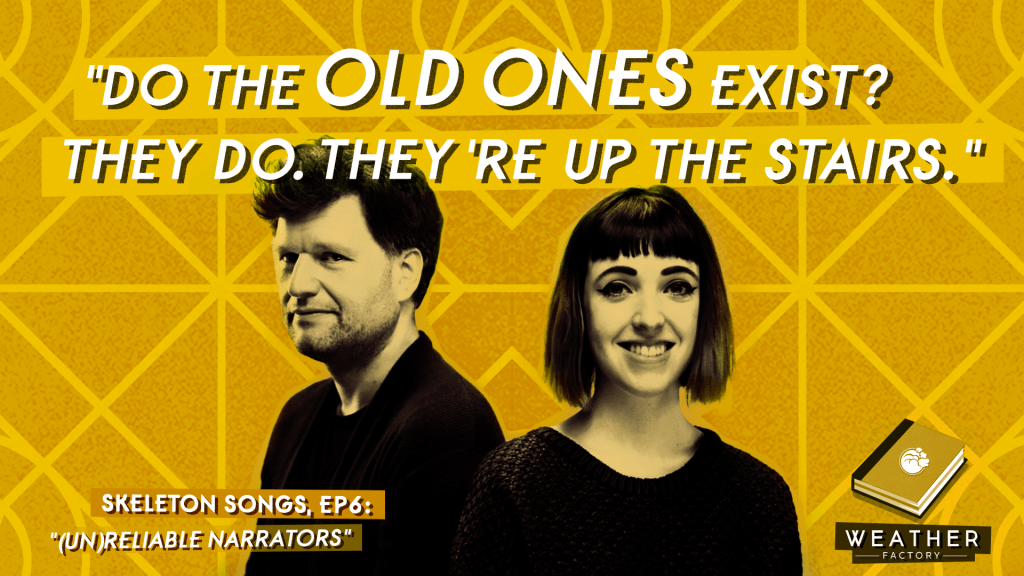 JUN #1: LUCIFERA

Hullo, hullo! The wind is whistling outside like a vengance of ghosts; the dull horizon meets a duller sky with a cold, grey kiss of Thames; a lone, heroic birb hunkers stoically in the crevasse we call our balcony. Ah, June.
As you know, we donate 10% of our profits each month to a WORTHY CAUSE. If you're reading this blog, you probably help us do that: whether you buy one of our games or a bit of merch or share something we say on Twitter, you're helping us do good in the world.
May's charity was the Trussell Trust, a food bank charity aiming to end hunger in the UK. They've had their work cut out for them in the coronavirus pandemic, so I'm delighted we made 'em…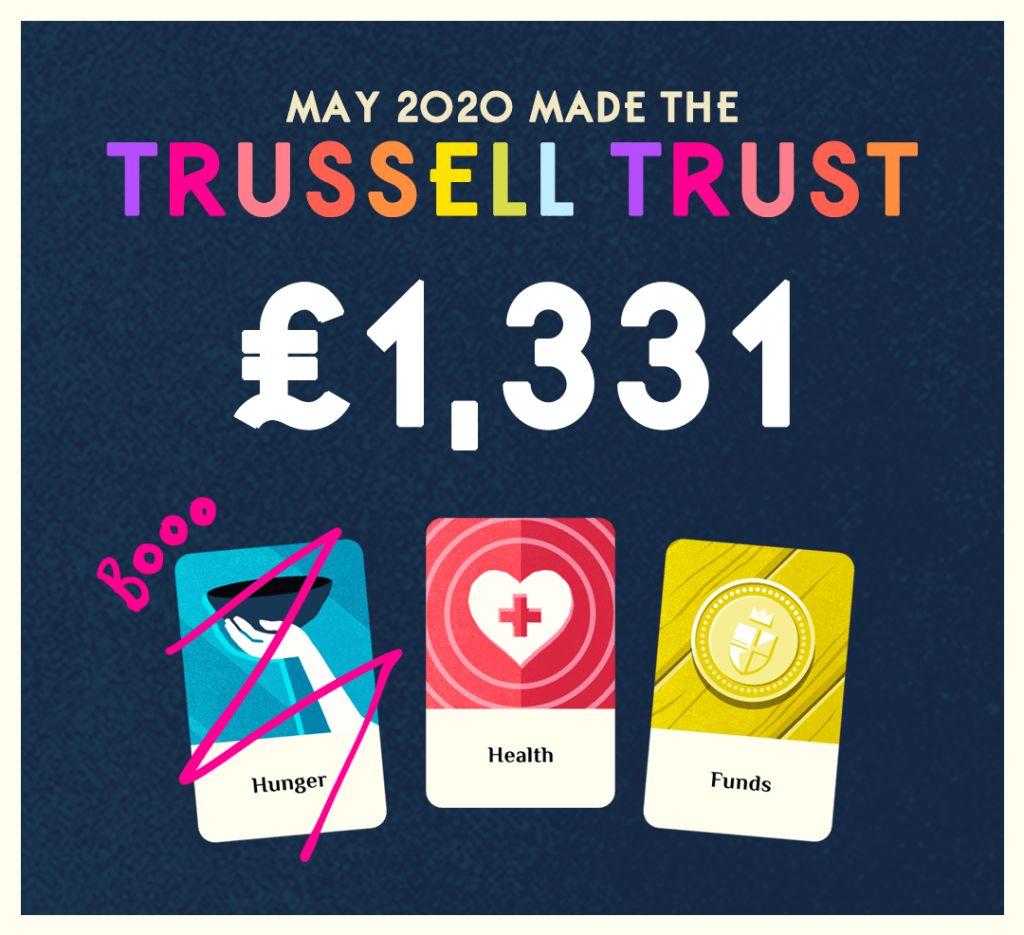 Not bad?! Yay to all involved!
This sprint has been all about taking stock now EXILE's out. EXILE will likely be the last bit of new content for Cultist Simulator for a while, though you can expect a few other culty announcements over the next year. We'll move on in a couple of months to BOOK OF HOURS, which has had a bit of a redesign since we first announced it, and is going to be V GOOD. (#marketing)
Alexis will be focused on consolidating Cultist's codebase so it's ready for BoH, and we'll likely run a Kickstarter for BoH some time in 2021. I have *so* many ideas for making that campaign great, and we're likely to offer some KS-specific deal like Perpetual Edition again. So if you fancy founding a spooky, hygge library and getting a sweet, sweet deal in the process, stay tuned.
Alexis is also finishing writing Sex, Lies and Video Games, and insider's view of the indie games scene. We've never published a book before so, er, timelines may vary! But you can expect that to hit shelves and Kindle screens at some point in the nearish future too.
Weather Factory, as you know, is a two-person microstudio who live together and date each other. Sometimes Alexis's ten-year-old daughter launches our games on Steam. We are now even more a 'family business', because we've just hired the one and only…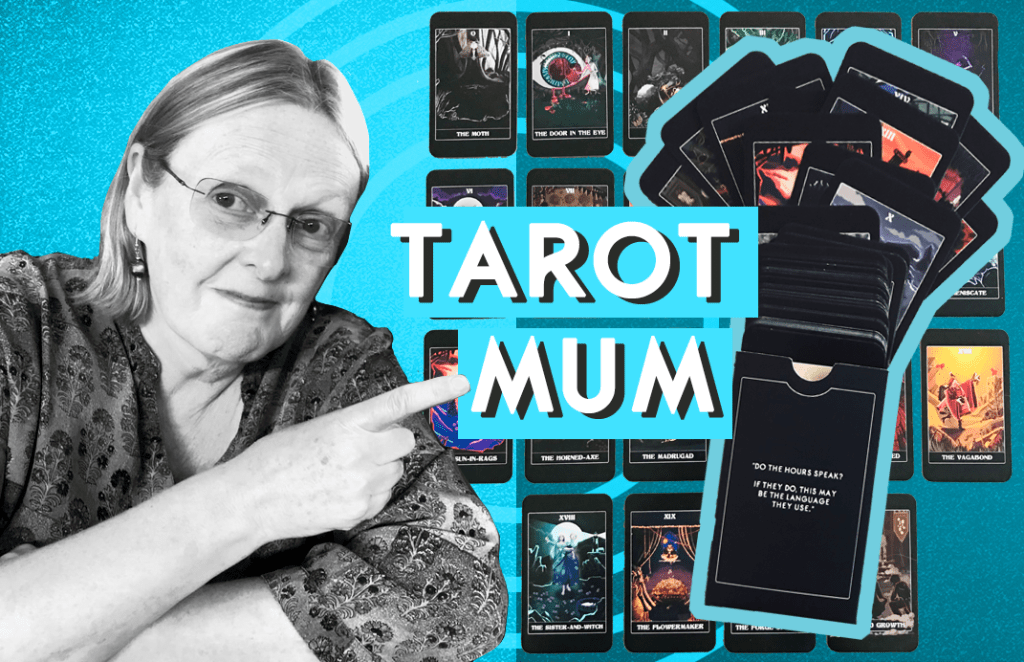 That's right! My very own MOTHER will be shipping out our Tarot of the Hours, meaning we'll trial restocking a large number of decks and leaving the listing live indefinitely like our other merchandise. Will she drown under a sea of shipping labels? Will she sail like Moana across the carmine calm of the British postal service? Only time will tell.
This means the next batch of 200 tarot (now live!) will be the last limited batch we release. We'll restock for good in July and see how that goes.
Finally, we're back on our spooky biz with another episode of Skeleton Songs. This one's all about unreliable narrators: who you can trust, how you can tell and why J. R. R. Tolkien had so much damn class. Listen (and, I am legally required to say, subscribe!) on Spotify, Apple Podcasts, Google Podcasts, YouTube or any of the usual places you and your ears find things to listen to.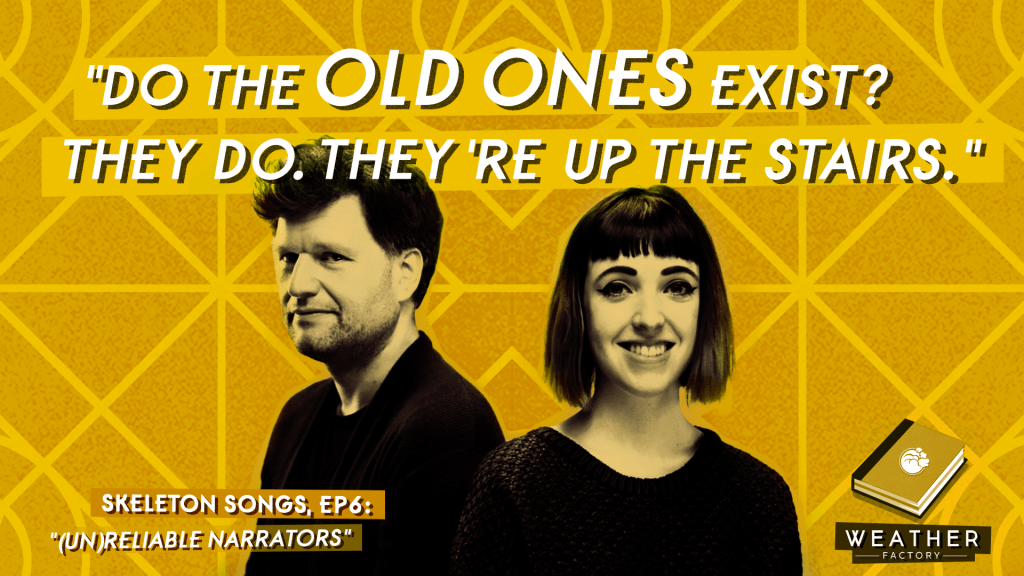 That's all for LUCIFERA, Believers! We'll be back at the end of June just in time for my birthday. Be safe, be kind, be recondite.