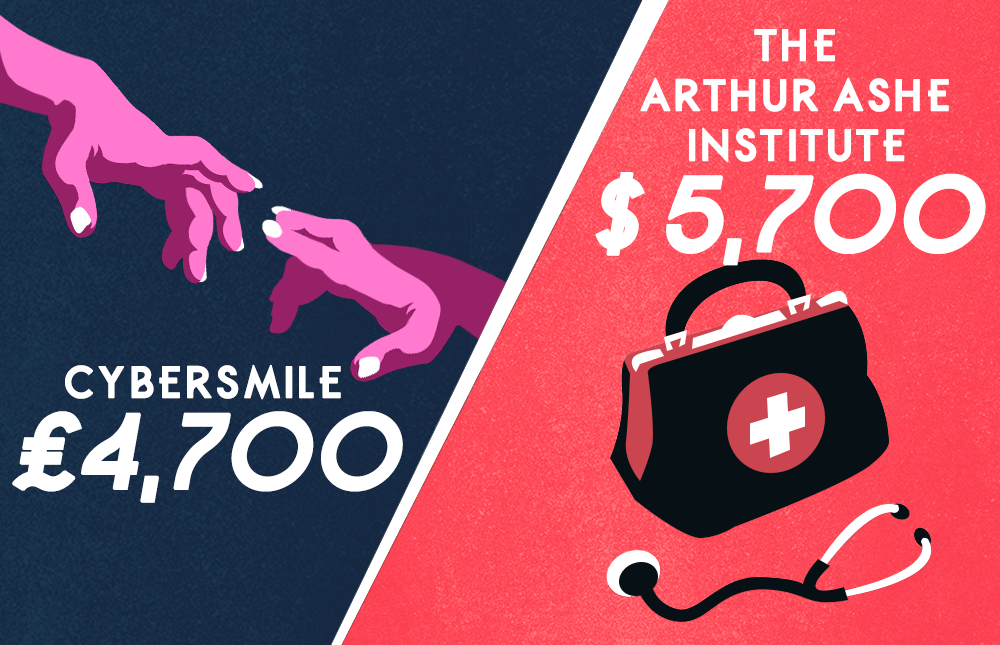 JUL #1: NIGHT

Hey Believers! Hope you're hanging in there.
This is a special month for charitable causes. Thanks to Cultist's free weekend and the release of EXILE we had a bumper June, which means we get to give away an unusually large amount to charity this month. So we've split it across two causes close to our hearts: Cybersmile, who work to stamp out cyberbullying and online harrassment; and the Arthur Ashe Institute, who work for fair healthcare and racial equality in the US. Check out how much money we were able to donate?!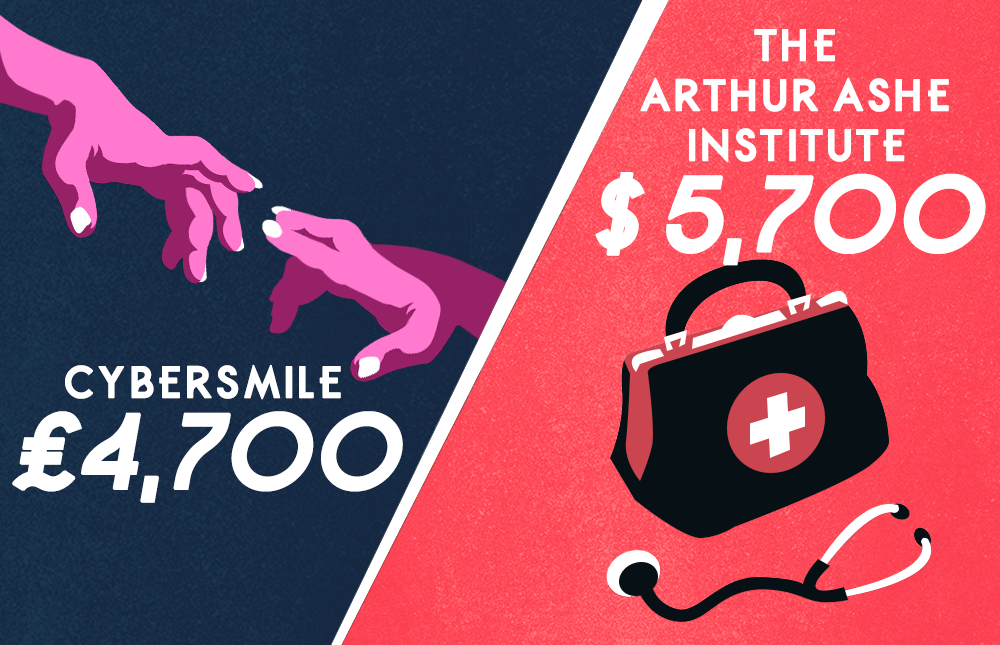 It seems like we need Cybersmile more than ever these days. They have a whole section on games, though the focus is on eSports rather than indies. Maybe we can change that. 🙂
Arthur Ashe was a badass black tennis champion who did a host of amazing things in his life aside from being really great at sport, and his personal mantra – 'Start where you are. Use what you have. Do what you can.' – has become the Bevans' too. He's great, and so's his charity. Once again, thank you, Cultist community, for enabling this good money giving!
Now, a merch update! Aside from the Tarot of the Hours now being available all the time, I have two new things to release in the near future.
Firstly, a batch of new pins I mentioned a while ago: the Maid-in-the-Mirror, the Lunatic, the Hint and Marinette, all of which I'll bundle together with our existing Iris and glitter witch pins to form the ✨ BEACH-CROW'S TREASURE ✨ bundle.

Marinette uses a new technique (for me) called screen-printing for more detailed designs; the Hint is an actually functional tiny gold mirror; the Maid has a really dead, haunting, icy stare; and the Lunatic, well, his zeal is GOLDEN and GLITTERY. I expect to release these pins on the Church o' Merch at the end of July. Stay tuned!
Secondly, there seemed a very positive response to our tease a few weeks ago for Christopher Illopoly's Travelling At Night eReader case! Here's the final design, including Hush House belly band…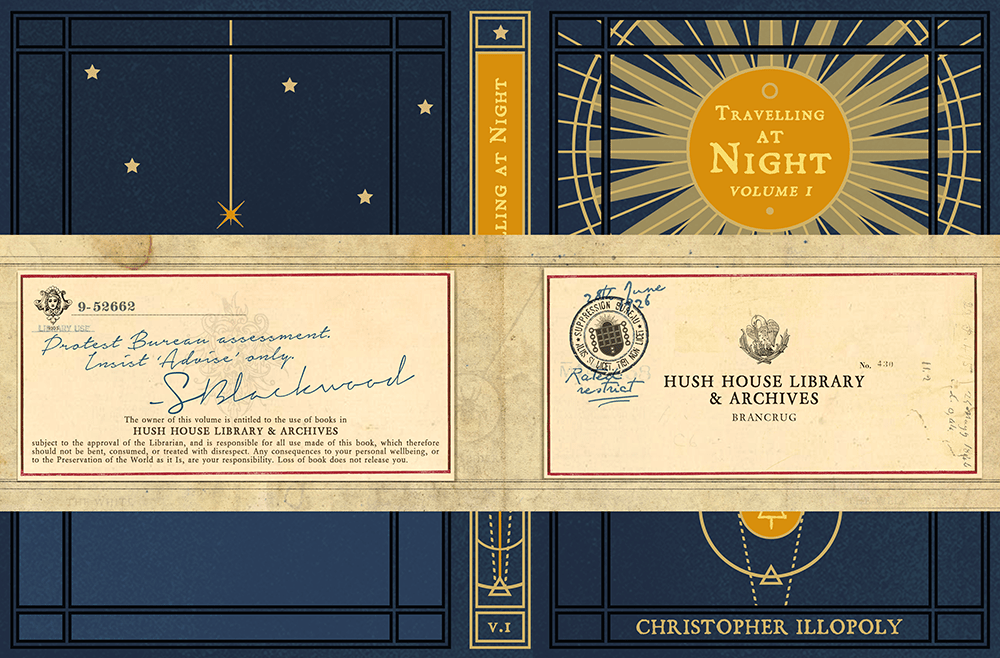 …and here's what they look like in reality, with bonus cat:
Not bad, eh?! These will fit almost all Kindles and eReaders / tablets, but if we have particular demand for devices these don't fit we'll almost certainly order more sizes. I'll likely put these live on the shop next month. H/t the appropriately titled 'J.C.' from the Cultist community who suggested we make eReader cases in the first place. 😍
Finally, I leave you with a new Skeleton Songs. This episode has a hilarious title if you're a fan of Fred Astaire, Irving Berlin or old dancey movies. It has nothing further to do with any of them, though, as Alexis and I spend some time telling family tales: Alexis's heroic great uncles and my family's poisonous heirlooms. Enjoy on Spotify, Apple Podcasts, YouTube or any of the linked audio places here.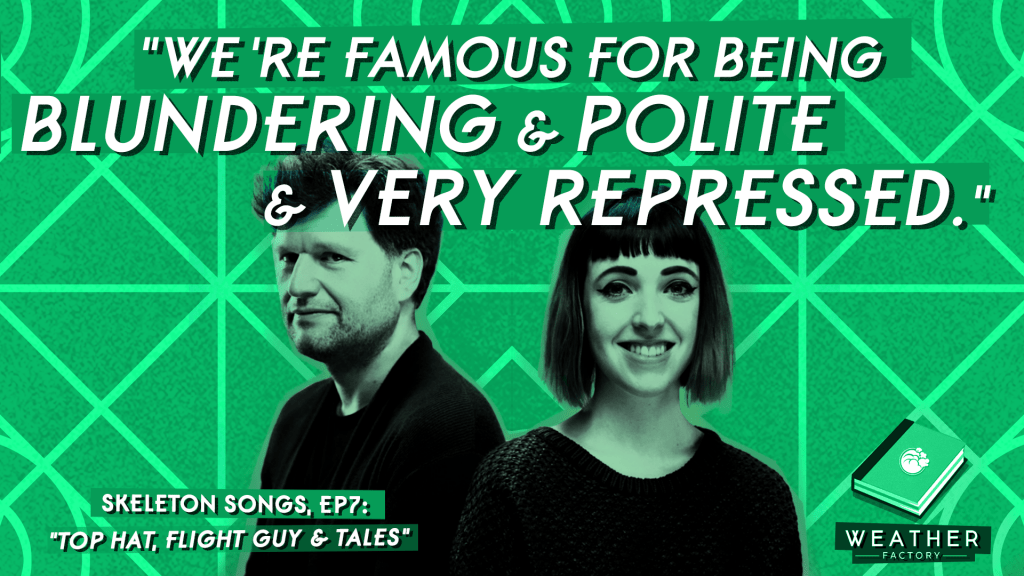 Keep on being good, culty souls, everyone. 'Til next time!