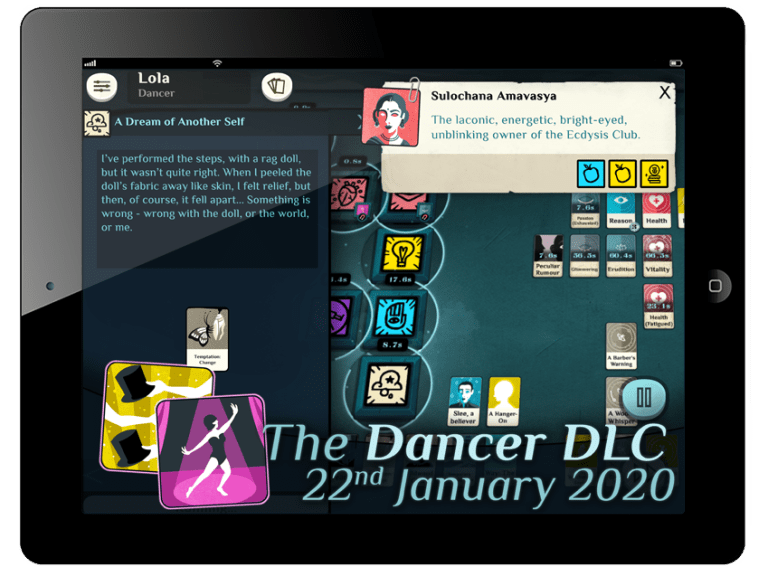 Jan #1: ACRASIA
Happy 2020, everyone! I have a number of juicy announcements for you.
Cultist Simulator Mobile DLC
We've revealed our first release date for mobile DLC! The Dancer DLC is coming to the App Store and Google Play on Wednesday 22nd January, along with all the latest PC updates and Russian localisation. It'll cost £1.99 / $1.99 and we expect to release the Priest and Ghoul DLCs simultaneously in the not-too-distant future.
Everyone will get Russian loc and PC base game updates automatically, for free. More info over on the mobile FAQ!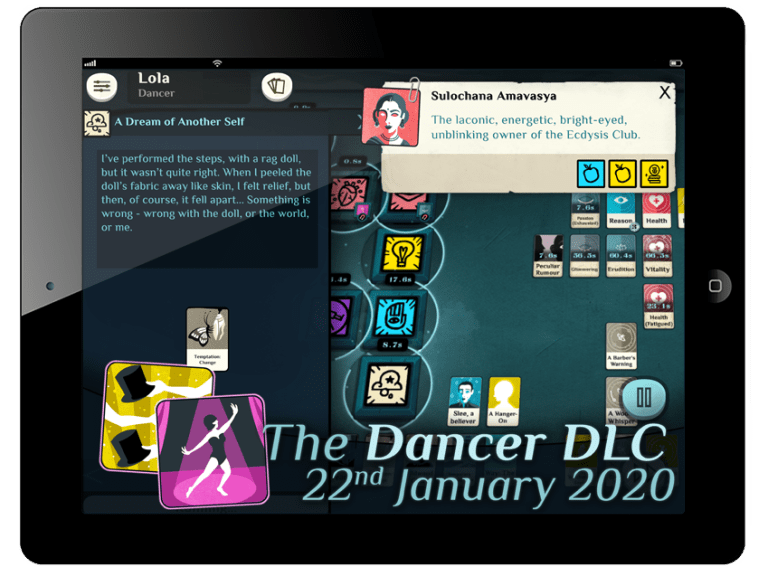 BOOK OF HOURS

I'm also delighted to confirm that our melancholy, peaceful RPG about managing a magic library is BACK IN BUSINESS. We're officially prototyping an updated variant of BOOK OF HOURS and will be moving into proper pre-production next month.
This is not only wonderful because I love everything about this game so far, but also because we can start doing proper open development again: posting early alphas, concept art, design thoughts, the dawn chorus of precipitate work that chirrups in the early hours of a new game's day.
We're most likely to post this as and when on our Twitters (@alexiskennedy and @tronbevan), but I'll include round-ups in our sprint updates. If you've resolved to be an excellent person this year, wishlist the game on Steam while you're waiting!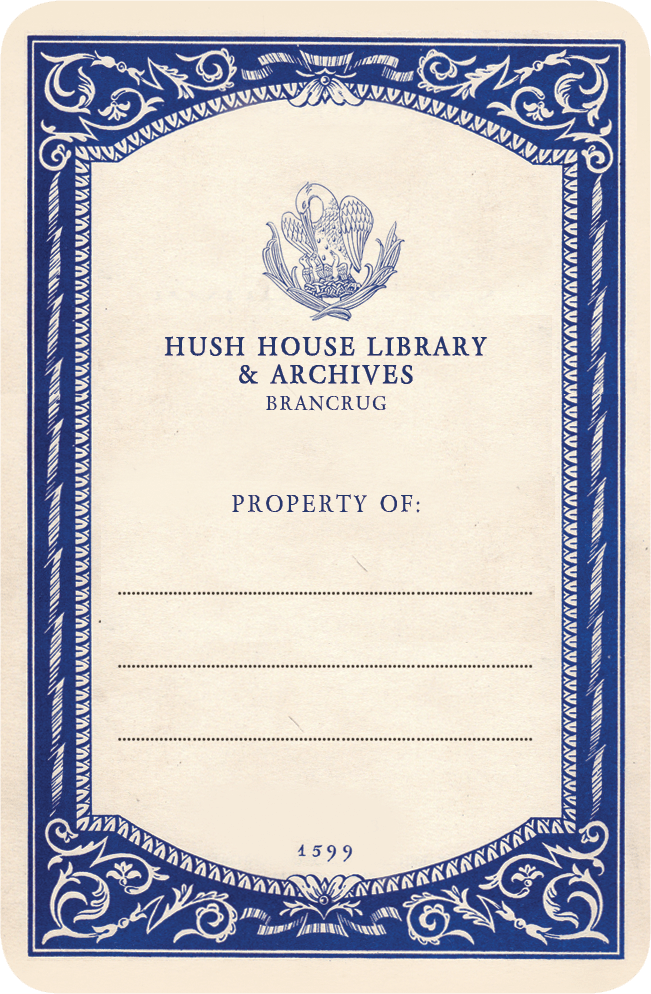 No promises at this stage, but I'm expecting BOOK OF HOURS to be a Cultist-sized game developed in ~12-18 months. So we still expect to release in 2021. More on that later.
A Book, by Alexis Kennedy
Something which is not a game?! Sacrilege, I know. But Alexis has been in the industry for over a decade, through two companies, three significant indie successes and some Down and Out-esque nadirs along the way. Indie games, in short, be cray, and he's writing a book on how cray indeed they are. Expect a professional memoir about indie game development: the good, the bad, and the
More info as and when!
"Skeleton Songs" + New Video Series
I'd like to try something a little different this year. So we're going to start a podcast and some new vid series on YouTube. Follow us on YouTube if you're interested, and I'll shout about our podcast channels as and when I am remotely informed about how that whole system works. 😅
The podcast, tentatively titled Skeleton Songs, is a series devoted to obscure narratives, forgotten tales and unlikely stories we want to talk about for half an hour.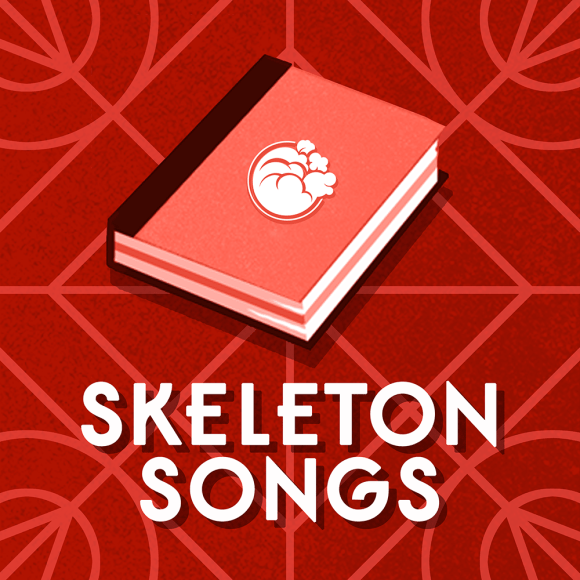 Our new videos will vary between quick-fire video bites about anything and everything to do with games (tropes, techniques, themes, and possibly other things that begin with 't') and deep-dives into particular design elements in Alexis's games.
The current plan is to alternate between podcast and video each sprint, but we'll see how well they go down – and how much fun we have making them – and make a call later down the line!
Roadmap
The long-lost golem of my producerly clay is now alive again! It'll get particularly interesting once we have a full feature list ready for BOOK OF HOURS, but you can already follow our upcoming activity and releases here. I'll update this every sprint.
Enigmatic Data
Fiiiiiiinally, along with all of the above, we expect to revamp the current Enigma, as well as publishing a bunch of useful DATA about Cultist's localisation and the studio's State of the Factory: Year 2. Check out our mobile data dump and the original State of the Factory for an idea of what to expect.
If you don't know what Enigma is…………………. YOU WILL. 🌓