December #2 + January #1: HAGGARD and ARNOLD sprint update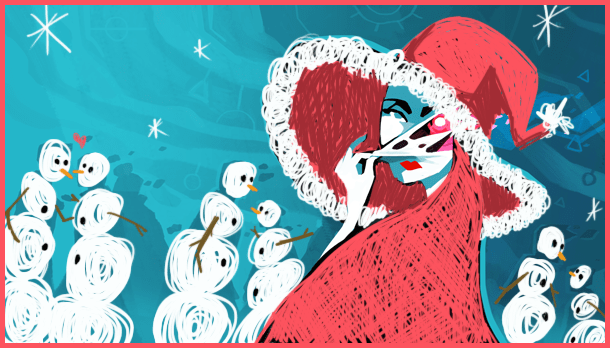 Happy new year, everyone! Christmas is midwinter psychedelia in terms of scheduling, and AK and I both helpfully came down with lurg, so I'm combining our last two sprints into one update. These are the liberties I am taking because I CAN.
Fortunately for me, we actually got a lot done. 😀
We posted our public roadmap for all to follow along, and started setting up our Humble and GOG pages. I've had my Kickstarter hat on, finalising our not-entirely-digital notebooks (for £35/Disciples and up) and our Unusual Thing (for £300/Gods-who-were-Stone and up). Sages refer to these as 'rad', but I can't share anything with anyone yet.

Clockwork Cuckoo have been working hard for us, finishing off the icon requests we mentioned last update, as well as starting on a new batch of icons for this month. A lot of these new requests focus on the Magus role, including magic and rituals and ghoulies oh my! I couldn't stop him, so Alexis wrote the commission notes, and they therefore include things like:
"A horrible assemblage of limbs, like the Isle of Man triskele crossed with Hellraiser"
and
"A flapping hairy clawed dancing thing like an animated empty bearskin caught in a hurricane"
And you lot are paying him to do this.
AK also did a bunch of planning around our release candidate content, skeletoning out currently missing text (e.g. tiered research) as well as a selection of entirely new things: spells and summonings for Maguses, new locations and events for Explorers, seasonals… The short version is AK kept raising his eyebrows and exclaiming, 'There's a lot of content in this game!', and looking pleased.
There's now also a hint system in place, pointing you gently towards recipes you've nearly-but-not-quite gotten yet. This and visible one-time-only recipes (like combining Reason and Work to get that first job at Glover & Glover) round up the design/tech changes of late.
Finally, Martin and AK have been bug-fixing machines, addressing the most pressing issues you reported to me (thanks to everyone who emailed in!). We'll include these notes the next time we upload a build, but you can see 'em here in advance. If you haven't heard, we're likely to start sending out Steam keys for y'all with the next public update, which I am very happy about.
you can now zoom in up to 200%, addressing text size issues on high resolutions;
no more blank legacy images on loading;
no more issues recruiting for your society (even for the prissy Children of Silence);
minor save/load issues resolved;
improvements to pause functionality (e.g. shouldn't lose cards already placed in slots anymore);
you can no longer generate infinite patrons, sadface;
no more incorrect text in Verb window titles after loading;
no more borked progression at Glover & Glover;
improvements to UI (e.g. issues with interacting through notifications/options menu buttons should now be resolved);
we've improved burn images, so they fit in better (WIP!);
new cards will glow slightly, to address feedback that new players didn't realise they were clickable;
you shouldn't see any more blurry buttons in options menu.
I leave you with news that I managed in the space of one morning to drown the plant to my left and set fire to the plant on my right. If that isn't a modern ritual for summoning the Raging Green-Thumb'd Horrore of Baal, I'll eat this slice of birthday cake while AK isn't looking.