CULTIST SIMULATOR: Next Steps and Release Date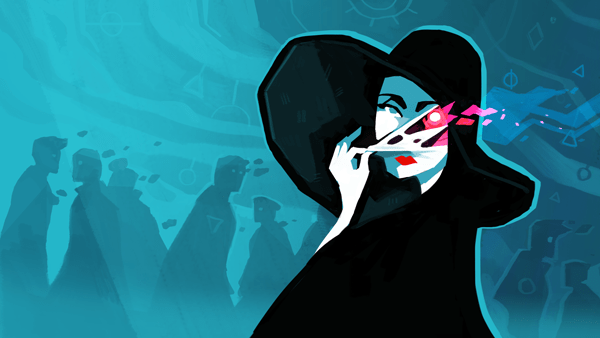 BEHIND THE WORLD IS THE MANSUS. ITS CORRIDORS ARE THE ANGLES OF TIME.
I spent my first month out of Failbetter building an alpha Javascript prototype of an experimental game, CULTIST SIMULATOR, to test out some mechanics and lore. My eerily insightful playtesters identified a lot of things that worked and a lot that could work better. I took some time away to do freelance work (and eat herring in Iceland) and now I've settled on my next steps.
THE WOOD GROWS AROUND THE WALLS OF THE MANSUS. AS ANY STUDENT OF THE HISTORIES KNOWS, THE MANSUS HAS NO WALLS.
CULTIST SIMULATOR is a single-player digital board game of mystery, experimentation and self-destruction from Alexis Kennedy (that's me!), the instigator of Fallen London, Sunless Sea and Dragon Age: the Last Court. Find abominable rites in dreams. Craft tools and summon spirits. Indoctrinate innocents. Choose between sane and insane victory conditions. Become the herald of a new age.
THERE IS NEVER ONLY ONE HISTORY.
Cultist Simulator combines my usual pungent prose with crunchy crafting mechanics, and with parallel victory conditions. It's possible, though very difficult, to find success in career or romance. You can always turn back from the brink and try to make a life. But why would you do that?
PUNCTUALITY IS THE SHADOW OF THE GODS. IMMORTALS ARE ALWAYS LATE.
I'm planning a simultaneous release on PC and tablet around Halloween 2017. But this might slip, depending on how much client work I do (I'm booked out with BioWare at least half next year, and I have a couple of consultancy gigs), whether I run a Kickstarter to cover the costs of art, whether I work with a publisher, and whether the moon turns red.
EACH HOUR HAS ITS COLOUR. EACH FLAME HAS ITS FUEL. DON'T TRUST YOUR DREAMS.
Sign up below, and I'll share more as it comes. Thank you.
(The old Javascript prototype is still available here. It's only a small, art-free subset of the final functionality, but it'll give you a sense of what you're getting yourself into.)