APR #1: HESSELIUS

Hesselius, as of course you all know, is a central character in Sheridan Le Fanu's Gothic short story 'Green Tea', on which I once based an excellent (and tokophobic) Call of Cthulhu TRPG. With print-outs and Japanese telephone recordings and everything. And now that you've received eight times your daily dose of nerdery, on to this sprint's news.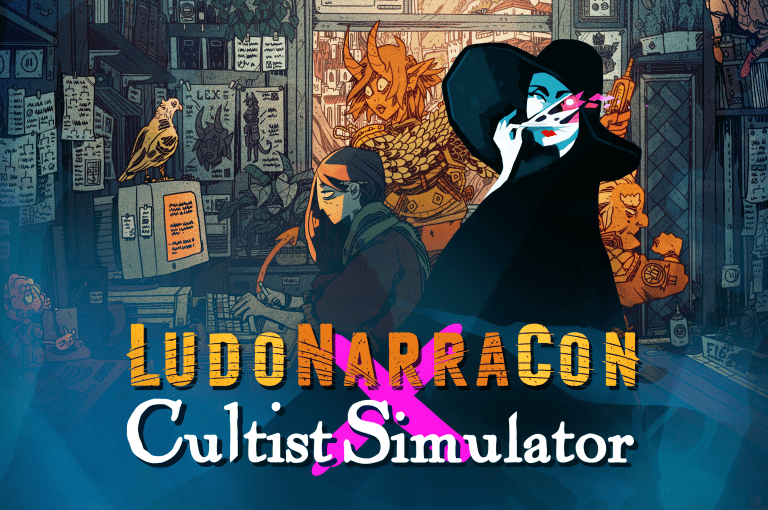 Our first item is our joining in with a bunch of other dreamy narrative devs in LudoNarraCon, an indie-narrative-game-thing that's taking over Steam from 10th-13th May 2019. The occult is out in force between us and long-time fellow seekers The Church in the Darkness, and it also features one of Weather Factory's mentees, Gareth Martin's In Other Waters. Yay!
Alexis has been focused on our upcoming Priest DLC. He's been setting out the structure, peppering JSON with a shower of FNORDs like a chef seasoning a hearty ragout. To set the scene, here are the first words you'll see in the new Legacy:
"In visions have I seen St Agnes. I have learnt not to speak of the form she takes."
From what I can make out so far, there's lots of purple, body horror and inadvisable spiritual zeal. My favourite quote so far (and one we're totally gonna use for marketing) is:
"I have suffered. Perhaps I have not suffered enough."
Hope you weren't expecting anything 'happy'. You should really know better by now.
Claire's been hard at work drinking at the launch of Gayming Magazine, and managing the aftermath of our mobile launch and merch giveaway (if you won something, congrats! Expect a very pink package from me soon). We'll be posting a big data dump of our findings from launching a premium indie mobile game, which everyone sensible tells you not to do. Look out for that in the future!
I've been drawing new Aspects so we can finally release our updated research mechanics from beta to live. This the last of our major user experience revamps, and aims to streamline the rather punishing research mechanic we had in place previously (it was time-consuming, and a bit out of your control). The new system allows for more strategy, meshes with new HQ mechanics and top-level skills, and it means you won't end up scrambling for Glimmering. Woot!

I also spoke at the BFI on one of my favourite games, Everybody's Gone to the Rapture, Chinesified our "Beginner's Guide" thanks to Indienova and their ever-excellent localisation, and have been whittling away at our mentorship scheme ahead of some news and a More Official Set-Up coming soon.
And finally, word on our next game after Cultist! I'm not revealing the name yet, nor even if this has anything to do with any game that may or may not have been pseudo-announced by Alexis on Twitter. But here's our first glimpse at its concept art, courtesy of the very talented Adrien Deggan.
I WONDER WHAT THIS COULD BE, EH?
Now I'm off to play Divinity: Original Sin with AK for the long weekend. Happy Easter, everyone! <3
---