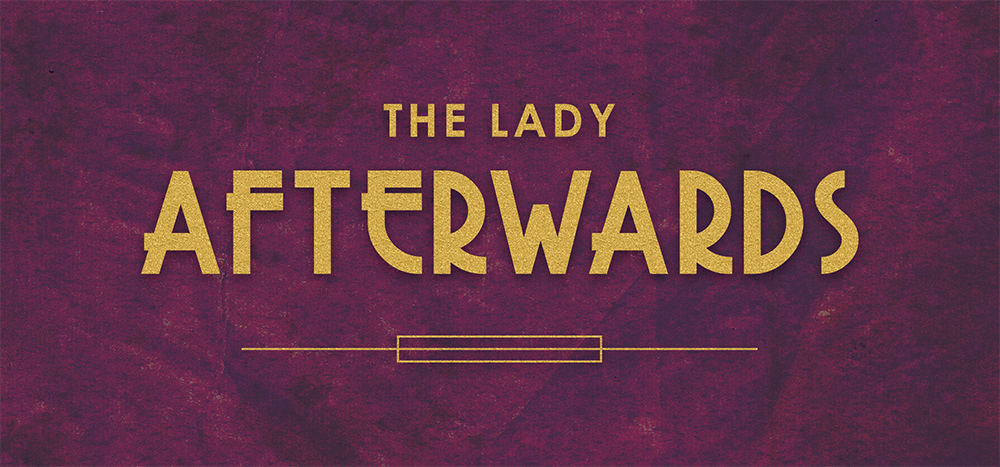 The Lady Afterwards: Digital Edition out now!
"You've been summoned to Alexandria, a city of coloured lights and curious histories. An old friend needs you to track down a woman. She's probably in trouble. Probably trouble herself. Plus ça change.

Mirrors glitter at the Cecil, Berbers whisper in the El Bab Cafe, and statues keep their secrets in the cold depths of the bay. Something's in motion, from the Arab Quarter to the Rue des Soeurs. Somewhere, the Serapeum stirs. The Hours have taken an interest.

Cherchez la femme, the saying goes. But what does the lady look for?"
Welcome to ROUND TWO! The Lady Afterwards: Digital Edition is now live and available on (almost) all storefronts: Etsy, the WF website, our new Tabletop Bundle on Steam, DriveThruRPG, the Open Gaming Store and Amazon!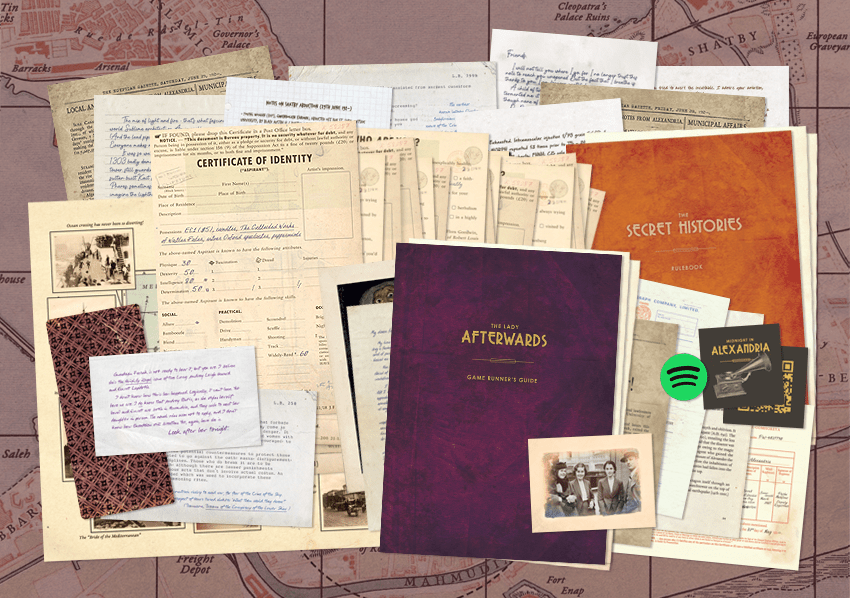 We make the most from buying through Etsy (where you can leave a kind review) or direct through this site, if you're looking for guidance. 😄
The Lady Afterwards is a Cultist Simulator TRPG for 2-8 players, set in 1920s Alexandria. It takes place in the world of the Secret Histories, where hidden gods watch over a world of apocalypse, yearning and forbidden arts. It's a non-linear, combat-light, story-centric tabletop RPG where you'll unravel a shameful history, meet some of the city's strangest denizens, and ally yourself – or not! – with some familiar faces from Cultist Simulator.
The Lady Afterwards: Digital Edition includes everything you need to play in digital form:
★ The Lady Afterwards Game Runner's Guide, a ~50 page TRPG scenario set in 1920s Alexandria
★ The Secret Histories Rule Book, a ~30 page mechanics primer
★ 18 clues, including telegrams, lovers' notes, photographs and more
★ 8 customisable character sheets with personalised questionnaires and Egyptian connections
★ A Game Runner's Journal to keep track of players, game-states and evidence
★ A full-colour A3 map of contemporary Alexandria with real 1920s photographs
★ Access to a custom-built mood-music playlist of 1920s songs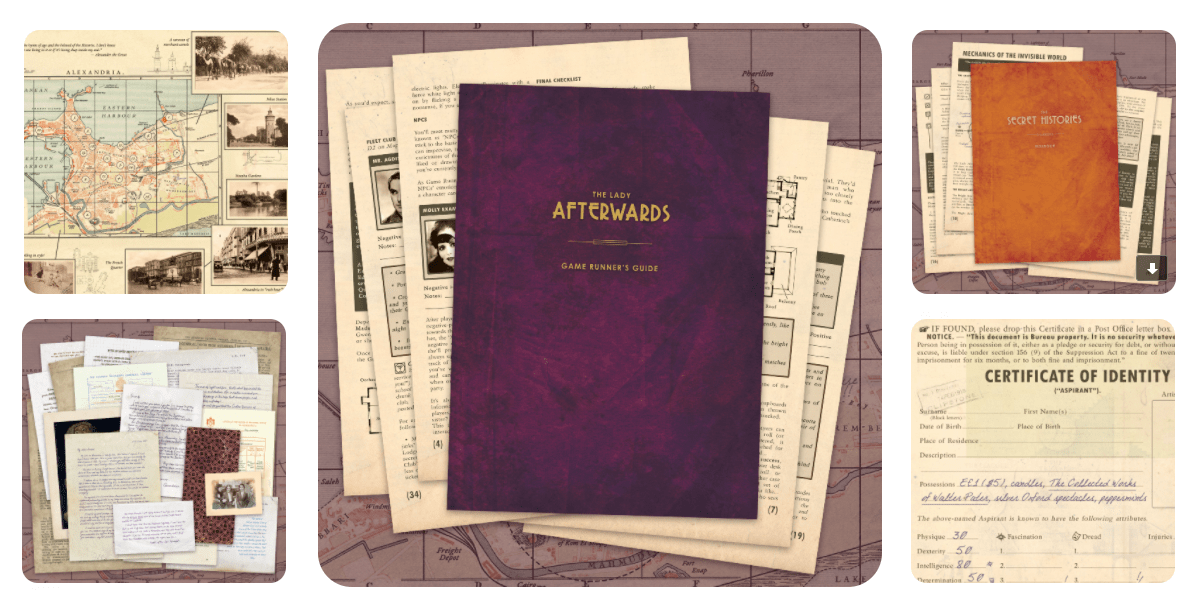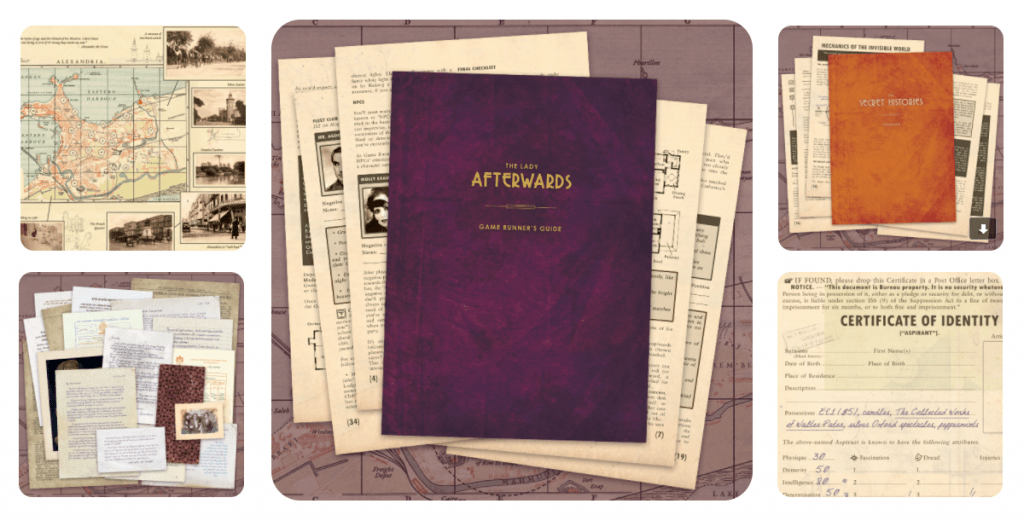 Best of luck in Alexandria, and hope you enjoy The Lady Afterwards as much as we enjoyed making it! It's a proper labour of love.
More news on Lady Afterwards boxed pre-orders, BOOK OF HOURS and its 2022 roadmap, and an unannounced third project soon…