"She brought them to Brancrug Isle…"
First things first: we can finally announce The Lady Afterwards news I trailed a while ago. I'm delighted to say we're working with the Mysterious Package Company to create a new, extremely high-end Lady Afterwards edition with MPC-level props and accoutrements!
MPC are the absolute top of the pile when it comes to making beautiful antique physical items. They usually specialise in Lovecraftian stuff (AK and I bought their Hastur experience years ago, and it was amazing), so The Lady Afterwards caught their eye. The MPC edition includes everything that's in our Weather Factory Lady Afterwards box, but adds an extra layer of high-quality artefact…ry: a custom wooden carrying case, hand-aged clues, an antique magnifying glass, a sterling silver cigarette case with never-before-seen business cards inside, an "Essential Hours" and a full Tarot of the Hours deck…

The MPC edition costs ~£180 + shipping and launches at 6PM BST / 10AM PDT on Tuesday 8th November 2022, just under two weeks from now. There's limited stock available, so if the above floats your boat, I highly encourage you to join MPC's Lady Afterwards waitlist to be pinged the moment the game is live.
(For the avoidance of doubt, we're still happily selling the original boxed version of The Lady Afterwards. So if you prefer the original 'cottagecore' concept, that's still available! Regardless, it's incredibly cool to see this lil project that grew out of a pretty bad time in my life become something as gorgeous as this. Thank you, MPC.)

Now, I suppose I should talk a bit about that game we're supposedly launching next year. AK's been primarily working on BOOK OF HOURS' visitor loop – which includes characters you might recognise, like a certain Detective-Illuminate Douglas Moore, but also new faces like Señor Corso Reverte and the notorious Princess Coquille. It's not ready to share yet, but I can talk about Brancrug village, your conduit to the outside world in BOOK OF HOURS. It's the place you'll visit to find the assistance you need to restore the library to 'not a blackened ruin'.
First up, here are its five major stops: the post office, rectory, carpenter-slash-handywoman, smithy and village pub, The Sweet Bones. (A 'handywoman' is not what it sounds like – look it up!) Sometimes these buildings will be shut – at night, most likely, and perhaps in a particularly cold and impassable winter – but when they're open you'll be able to petition their owners for particular assistance. In The Sweet Bones, you'll also find a rotating roster of specialists who may come in useful: a maverick geologist, a surrealist painter, an occasional convict, or perhaps an unexpected nun.



Here's what it looks like when you put it all together. Remember this is ALL TERRIBLY WORK IN PROGRESS – lots more to do before it looks like the final thing. 🙂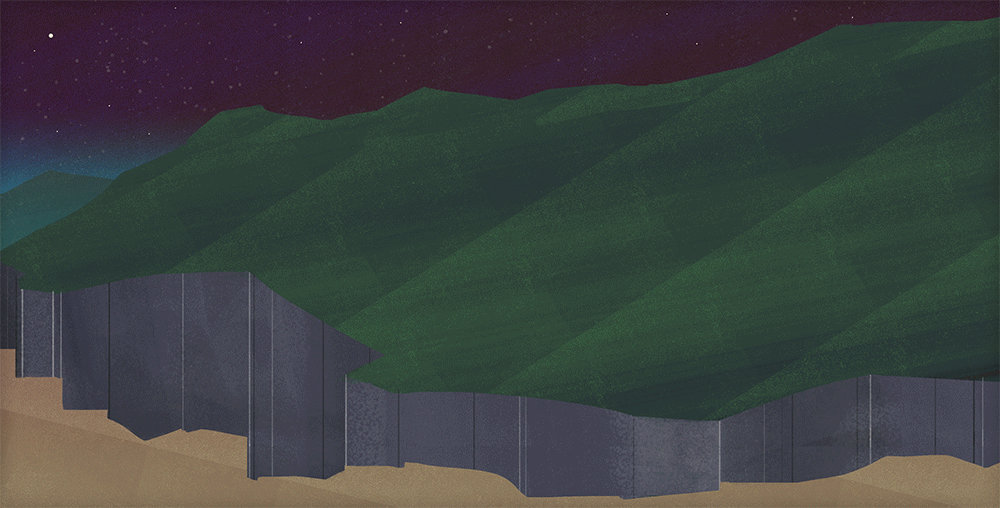 Annnnd just as a petit digestif at the end of the meal, here's a look at a few new rooms – not all drawn by me this time! We have a modded Librarian's Quarters from our usual element artists Clockwork Cuckoo, the ground floor of the grand staircase by me, and the very first room you unlock in the game – the Lodge of Hush House – by Adrien Deggan, whom you may remember from that lovely concept art of Hush House and Brancrug Isle many yonks ago. He'll be working on a lot more rooms in the future, which makes me both exceedingly excited and relieved…
(Click for larger versions.)
Hope you're hype about The Lady Afterwards: MPC edition, and can see the shape of BOOK OF HOURS' world coming together! If you haven't already, please wishlist the game and tell your friends / familiars / enemies as a cunning double-bluff to wishlist, too. It helps us tackle the mighty beast that is Steam's 'How Successful Do You Want Your Game To Be' algorithm, so you would gain the blessings of the Mother of Ants if you do. 🙏🙏🙏🐜