"Once upon a time, a very bad man encoded very bad secrets…"
"We are confident that the theoplasmic contamination – which is, I grant, quite advanced – can be purged."
— Dr Serena Blackwood, D.D., O.F.S.B.

A quick update! Firstly, the Haustorium boxes are OUT NOW on the merch shop. As ever, there are only 25 of them and they usually sell out pretty quick. So grab your nillycant, letters, library membership and exclusive Lord Gristwood cards below, along with everything else you see! Get 'em here.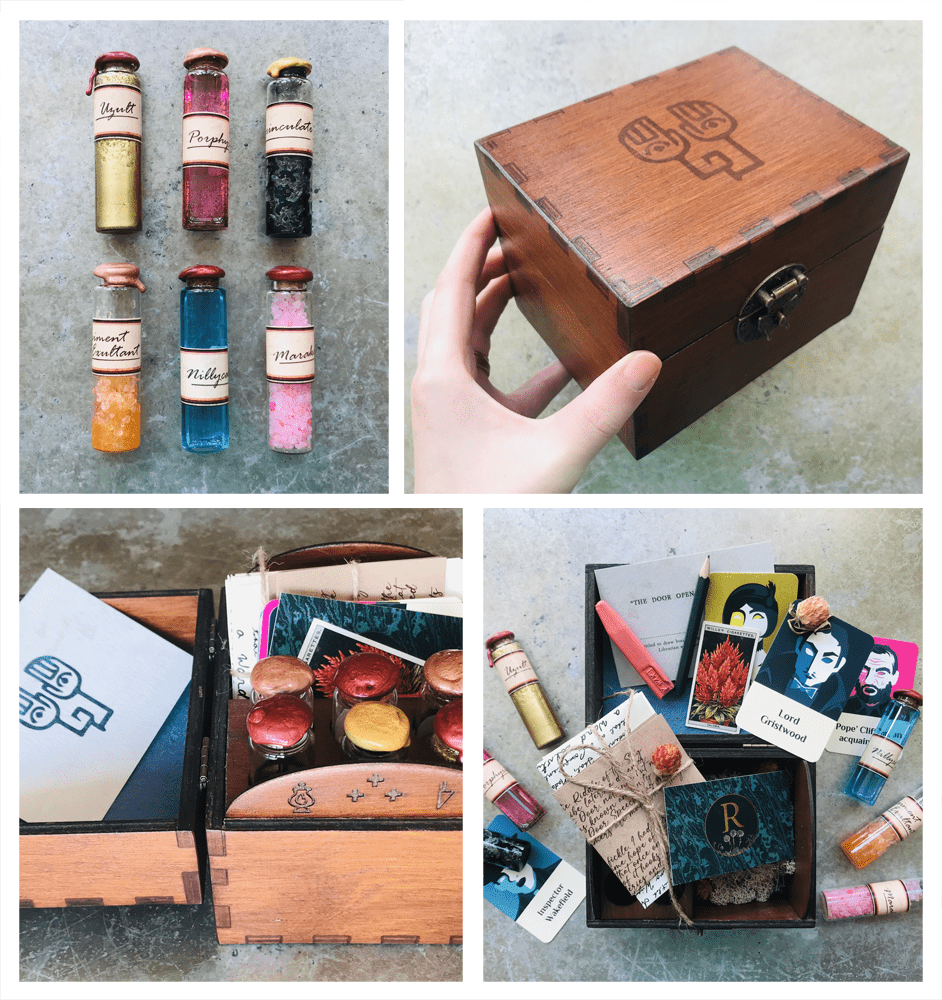 Secondly, a smol progress report from the world of the Locksmith's Dream. We showed you mock-ups of the event's sponsor badges a while ago, so thought you'd like to see the final things! They're all based off genuine 1930s designs and are exceptionally shiny. Tickets still available if this tipped you over the edge…