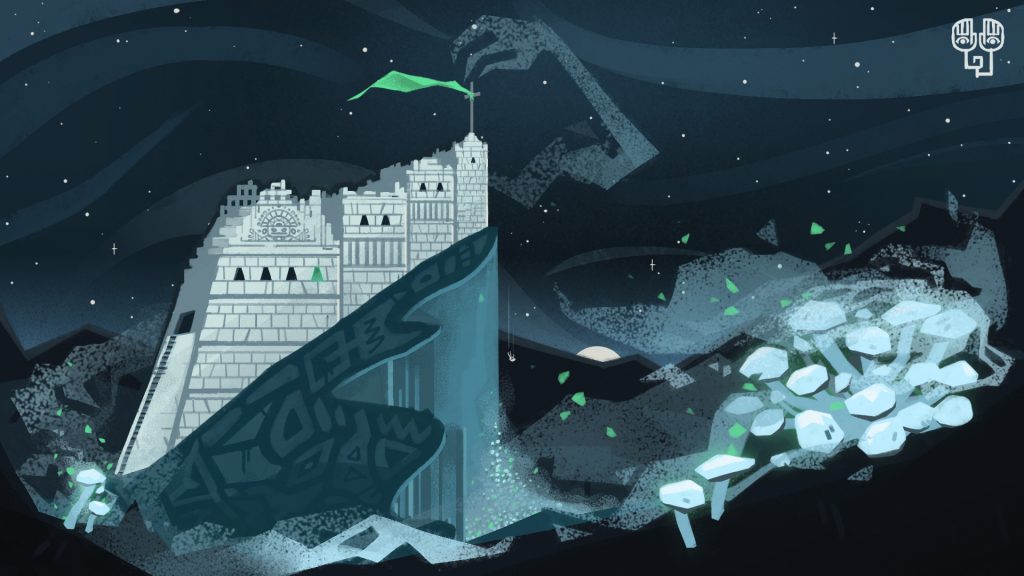 March #1: EBLA

The library of Tell Madikh (also known as Ebla) is the earliest known sophisticated library. It and its 17,000 fragments of clay cuneiform tablets were found among the ruins of an ancient Syrian palace dating back to around 2,000 BC. It's four thousand years old and some bright spark was already organising things on shelves by category with codified little tags.
The palace complex also includes a necropolis called the TOMB of the LORD of the GOATS where the last Eblan king was buried. We only know him as 'Immeya', which is apparently a pet name like 'King Smushkin' or something. This is some kawaii Lovecraft shiz, people.
Aaaaanyway, back to the modern world! Cultist is currently 40% off on GOG, in a 'Generally How Brave Are You Feeling?' sale. Any excuse to post the Second Thirstly, right. Check it out here.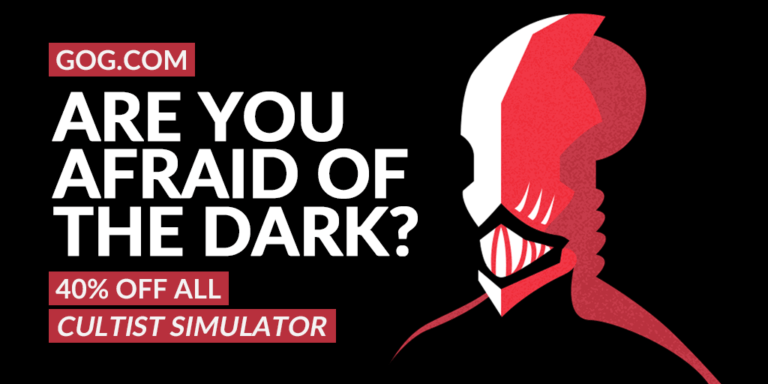 Last week we stealth-released a new episode of Skeleton Songs. "Twisty Little Passages All Alike" discovers the connection between the Labyrinths of Night and the Bright Ditches, discusses labrys as a lesbian icon and whether you should abandon kittens in mazes, and introduces Alexis Kennedy's First Law of Narrative (which is, frankly, a cheat). Enjoy on Spotify, YouTube, Google Podcasts, Apple Podcasts or any of the other zillion places you tune in for people's pumping mouth-flaps.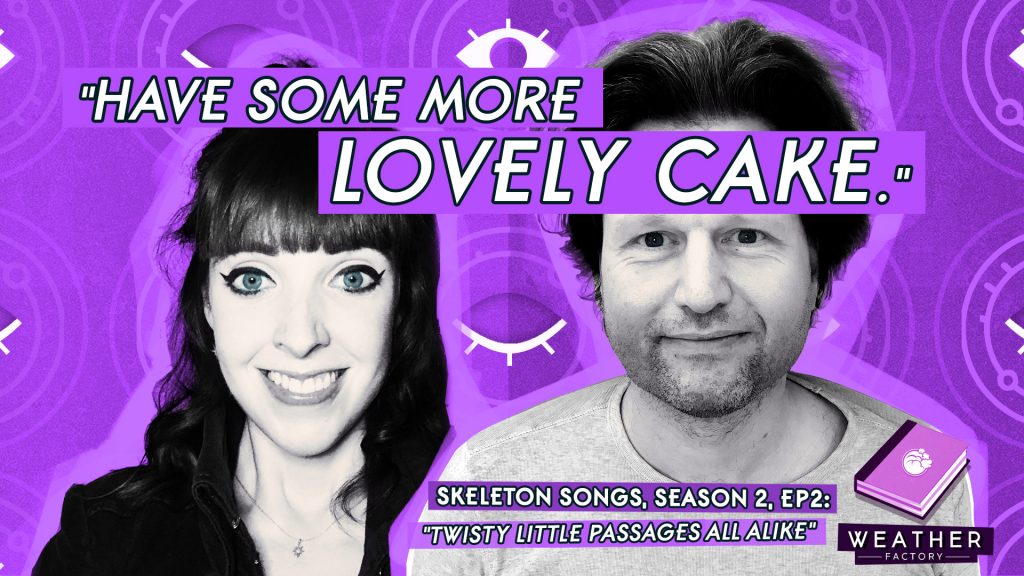 This sprint Alexis was exceptionally funny in his 'Three Reviews of Unreviewable Games', while simultaneously juggling BOOK OF HOURS production and code. Nothing to see here yet, but stay tuned…
We received our first proper music from Maribeth this sprint, too – the lady who Alexis has worked with since Fallen London to create weird and wonderful audioscapes reflecting such creative direction as 'like a bear falling down a well made of diamonds' and 'I dunno more bats?'. I can't share any in-progress stuff with you as Maribeth would be cross with me, but I can tell you that so far a lot of the themes revolve around this lady: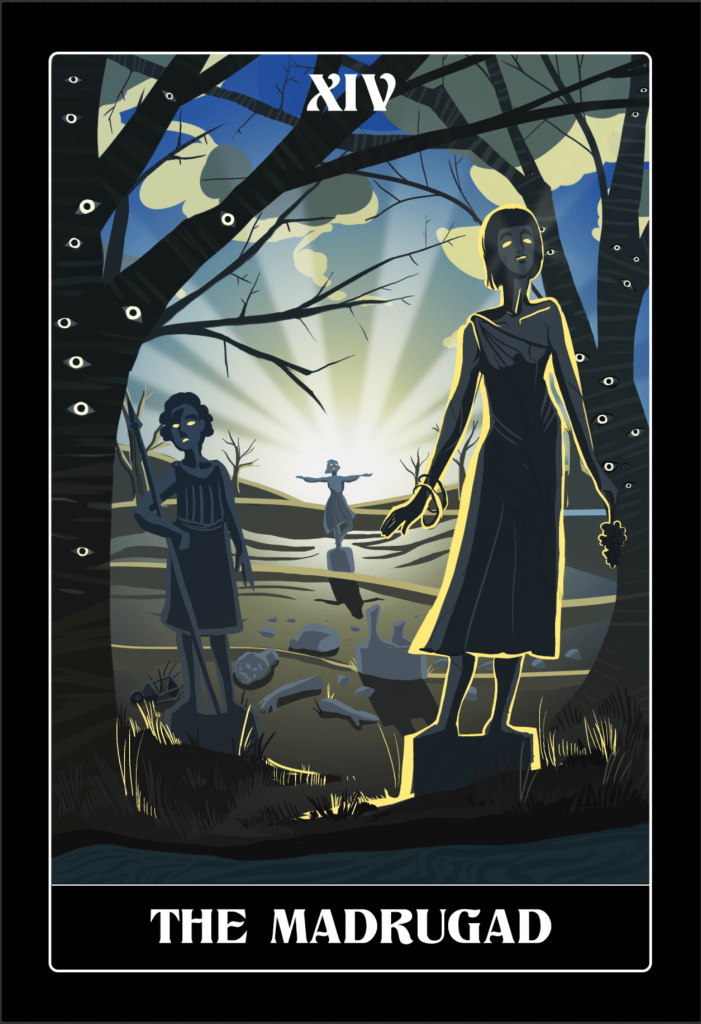 Finally, y'all seemed to enjoy the Crossrow concept art we posted a couple weeks ago, so have another one! This time it's the heeby-jeeby Haustorium, an enclave beyond the Evening Isles established by an alliance of Catholic friars and Incan magicians. It preserves things it's thought unwise to preserve and specialises in skolekosophy – a forbidden topic, as I'm sure you know. It is in no way safe to visit, nor even really to communicate with. Weather Factory takes no responsibility for injuries sustained while looking at this picture.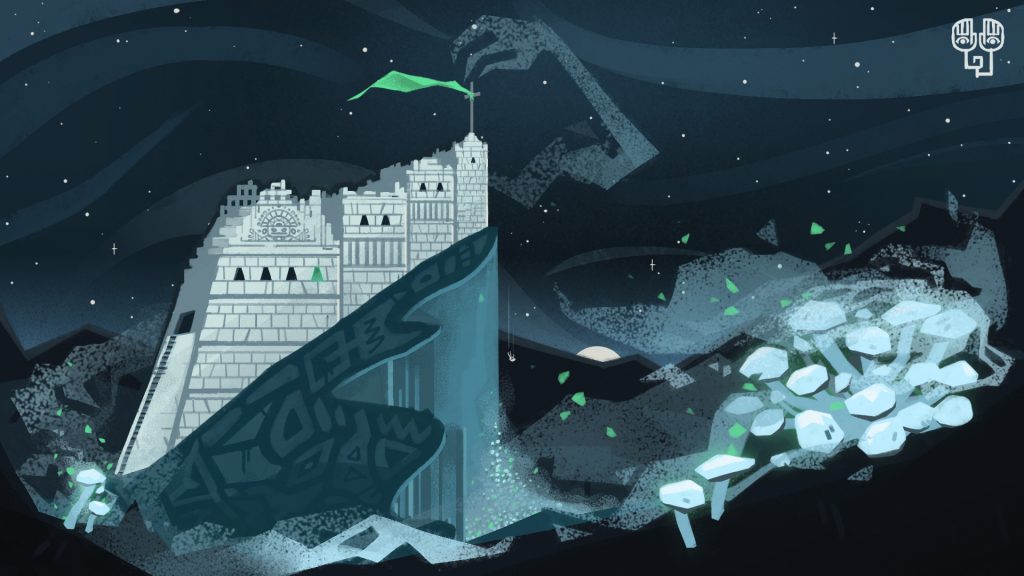 Click for a larger version! More news on BoH development, Japanese and German loc on mobile, and the alternate Secret Histories soon.