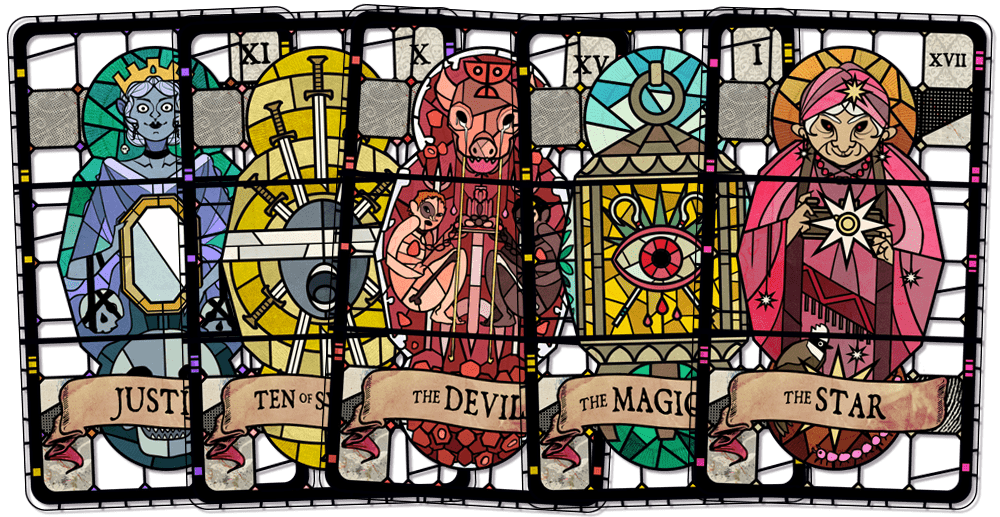 April #2: HOUSE OF WISDOM

Hey everyone! As you may have seen in his recent blog, it's been a quiet sprint while Alexis deals with burnout. So I don't have any BOOK OF HOURS updates for you, I'm afraid! I do have some other stuff to share, though…
First up, I'm delighted to announce we're making another tarot deck! The Tarot of the Hours proved so overwhelmingly popular it gave me the tarot bug, and I've been thinking about making a BOOK OF HOURS version for a while. Stained glass has become a theme, so I'm currently designing another 78-card tarot deck printed on transparent PVC (rather than opaque card) to emulate the experience of looking through a stained-glass church window. I don't think this has been done before, so that's exciting! Here's what it'll look like…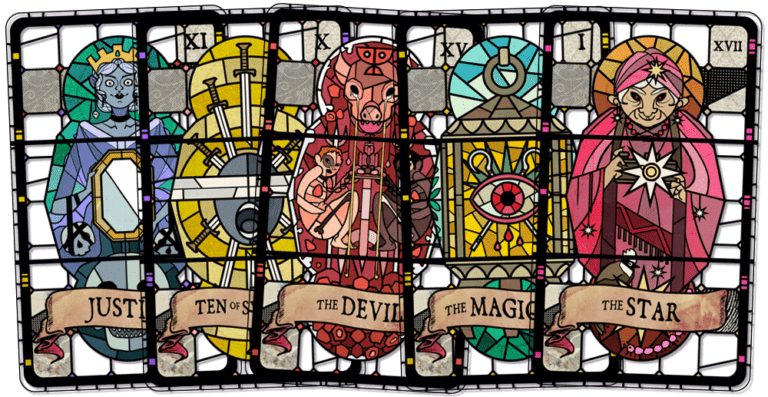 The card on the right is the back of all 78 cards. Flip it over and you'll see a corresponding face or suit design. This deck will use Cultist Simulator imagery and, of course, the Hours, but it follows the traditional major and minor arcana of the tarot more faithfully than the Tarot of the Hours. You can see the Mother-of-Ants is The Hierophant, and the Meniscate is Justice. Alexis used the major arcana as inspiration when he was originally designing the Hours, so they fit very well.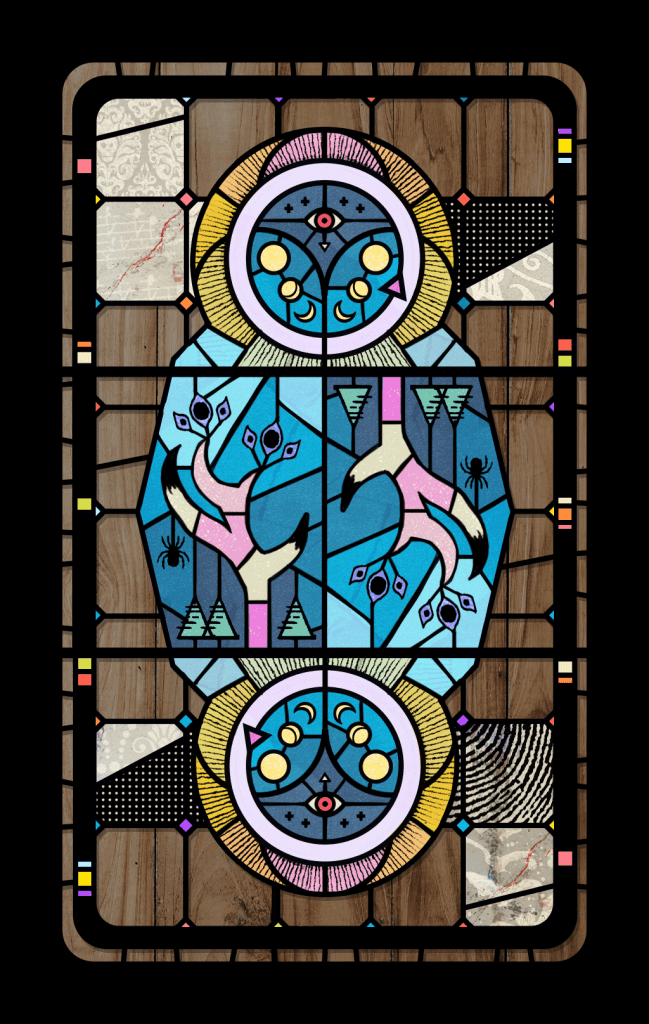 Unlike the Tarot of the Hours, every image in this deck will be brand new and drawn by yours truly! So you'll see some familiar faces and some familiar icons from Cultist Sim, but with new twists. The deck – name TBD – will probably start life as a signed limited edition, but more on that later!
Finally, a shout out to The Star, also known as the Vagabond. Her sketch accidentally mirrors the infamous Ukrainian Eurovision performance of 2007 in ALL ITS SPANGLY GLORY, which is exactly the sort of whimsy the Vagabond likes. The Laughingthrush is ever at work in the world.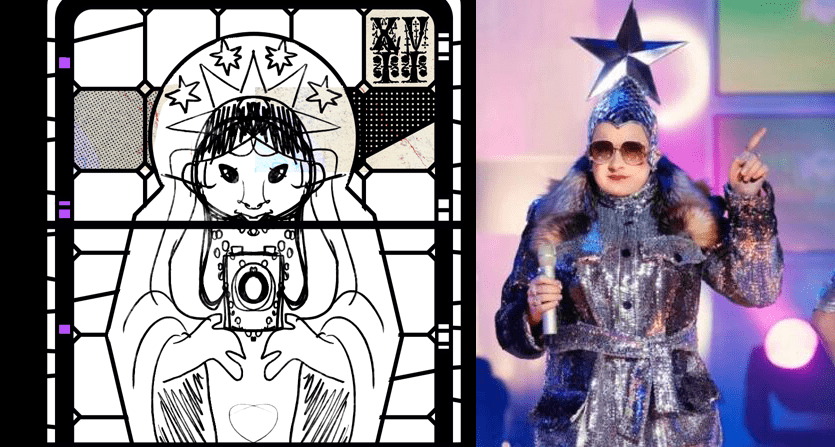 Full video here, if you haven't seen it, and want to know what it is to LIVE.
My other project is even more secret than the stained-glass tarot. I teased it first in Gondishapur; here's another clue. ANY GUESSES?
We plan to announce it on Cultist's anniversary at the end of May. So as my Geordie grandpa would say, keep yer wool on 'til then!
I leave you all with a reminder that we're releasing German and Japanese on mobile on Tuesday 27th April (this coming Tuesday!) so if you've been waiting for the game in your language, now's the time. Have a lovely weekend, and more news on all these projects – and hopefully more Alexis – soon. ♥