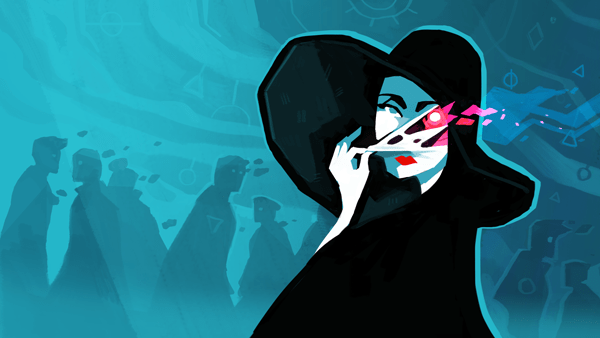 APOCALYPSE AND YEARNING: the next steps for Cultist Simulator
A year-plus ago, I left Failbetter, the company I founded. I said:
"I'll be walking the earth like Jules in Pulp Fiction walking the earth like Caine in Kung Fu. Oh all right I mean I'll hang out my shingle as a freelancer. I have the entrepreneur's bug and I'll probably found another studio eventually, but I want to learn as much as I can from as many different kinds of project as I can, first."
---
Over the last year, I've done guest writing for BioWare, Paradox and Telltale (you didn't know I'd done work for Telltale, did you? I'll tell you about it some time). I've been a consultant on Burden of Command, I'm a Kickstarter reward for Alcyone, there's some other lamentably secret stuff I can't talk about. And I also found time to throw together an experimental alpha for a game of my own.
I've learnt a lot. Every studio is its own continent with its own history and its own traditions. I'm bloody lucky to have been able to go walkabout like this, and I'm very grateful to the people who made the connections – special thanks to Mike Laidlaw, Petter Vilberg and Stacey Mason for getting me invited to the big gigs.
---
But next week, I'll finish at BioWare, and exactly as threatened, I'll be spinning up the Weather Factory name into a proper small studio, making the kind of guerilla projects that Failbetter grew too big for. The first title is of course going to be Cultist Simulator, which I'm graduating from 'toy experimental project' to 'experimental but serious commercial project, released Q2 2018'. If I stay on schedule, there'll be a Kickstarter in September.
It's a game of apocalypse and yearning – a digital narrative boardgame about trying to destroy the world, but also about the reasons you'd want to do that, and the things that are missing from the world.
---
…if you want a game where you can paint nightmarish visions or crush investigators or betray your fellow cultists or feed unnamable hungers or travel behind the walls of the world or retire to live a cosy life with your children or drown the cities in terrible light
…if you fancy something a little like Fallen London without the F2P and grind
…or if you wanted more of the Uttermost East content in Sunless Sea, or the Mr Eaten content in Fallen London
… then pop your name into the mailing list, and I'll tell you about the Kickstarter when it's ready. And also about my collaborators, about the Cultist Simulator Perpetual Edition, about Noon, and about the journal of Teresa Galmier.
---
SIGN HERE TO RECEIVE MONSTERS. Thank you!