THREE SECRET HISTORIES
A compendium of the notes, extracts and books Alexis wrote as part of our Kickstarter campaign, all the way back in September '17. Now with added visuals! Transcripts linked in the title, and if you would like to read Travellers to Italy in its full 19th-century glory, click on the image for a bigger one.
"Fucine was spoken in the dry country. It is the language of witches. It shares words with High Aeolic."
Addendum excised from Sir William Colt Hoare's Hints to Travellers in Italy, 1815.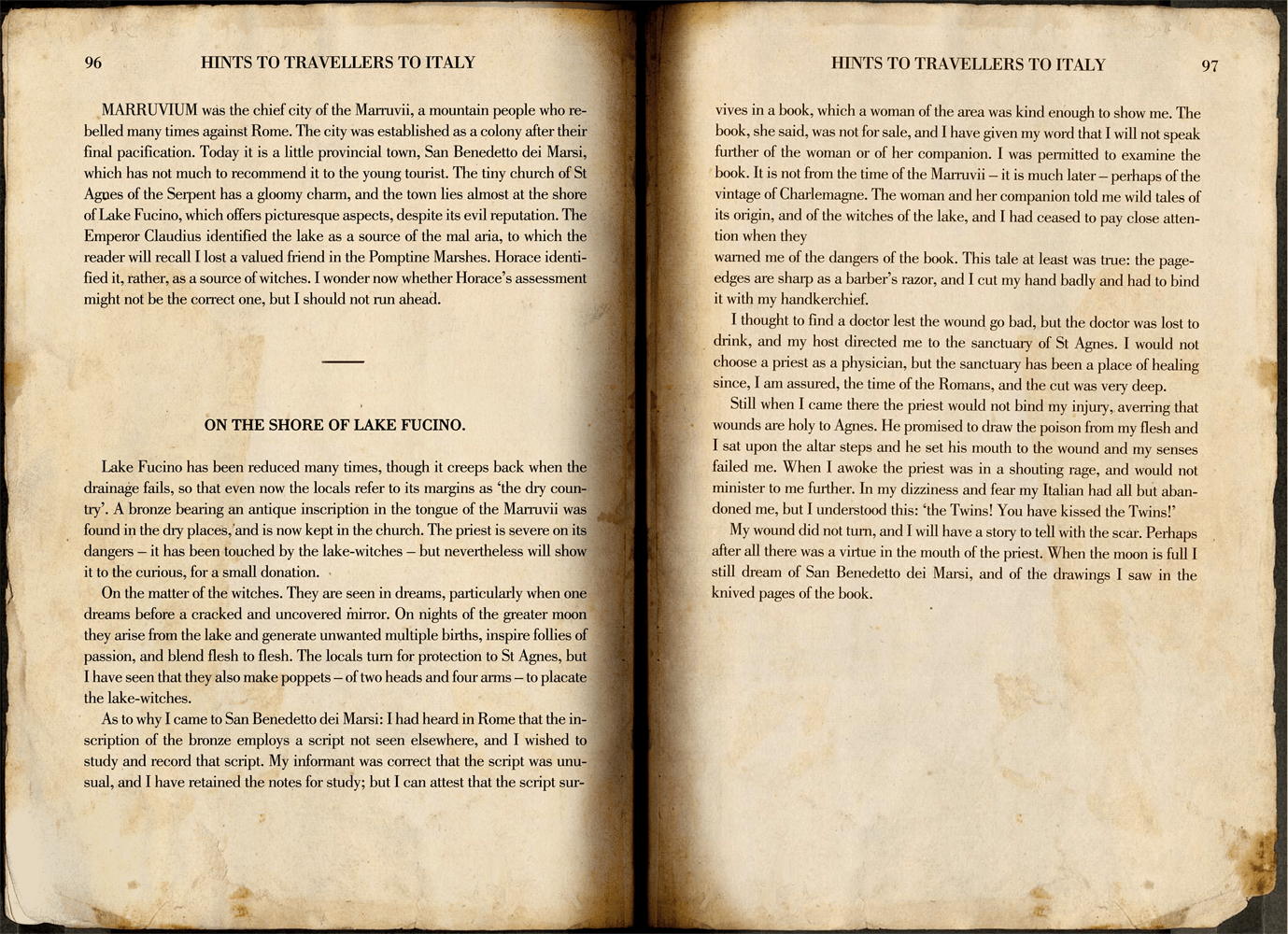 ---
"Around 1890, in the Third History, the Crowned Growth could be perceived through the White Door."
Oriflamme's, Lot 5, Auction 5th May '57. Fragments of the notebooks of 'Parsival', recovered from the wreck of Mr Strathcoyne's private library. Extensive fire-damage, reconstructed in part.
---
"Theresa Galmier wrote to a dear friend describing, elliptically, her experiences in the port of Noon."