Secret Histories box: Crossrow
A quick note to announce our next Secret Histories box's release date! The musical-themed Crossrow box will launch next week on the Etsy shop at 6PM BST / 10AM PDT on Thursday 21st July. Here's a mock-up of the whole caboodle…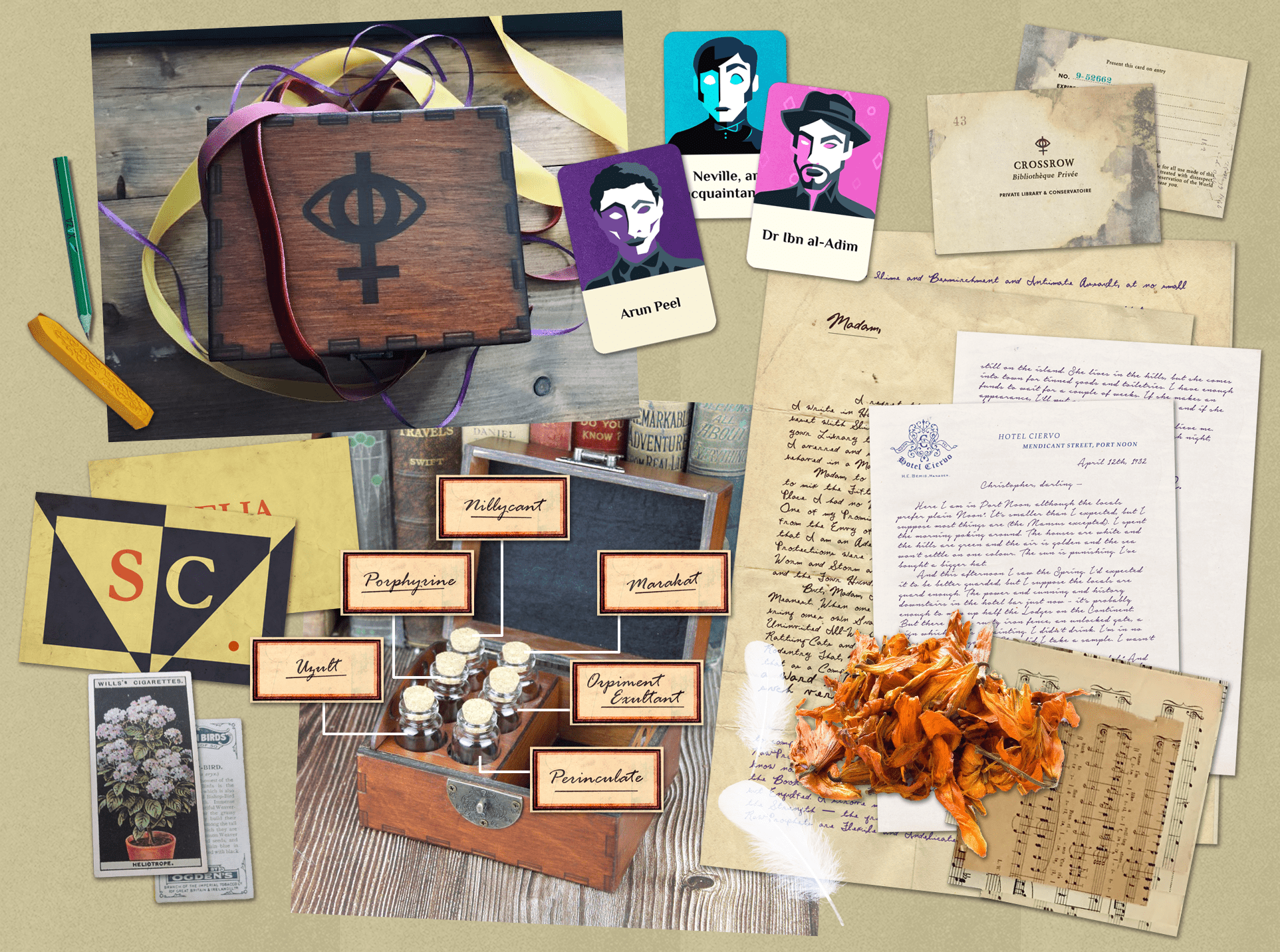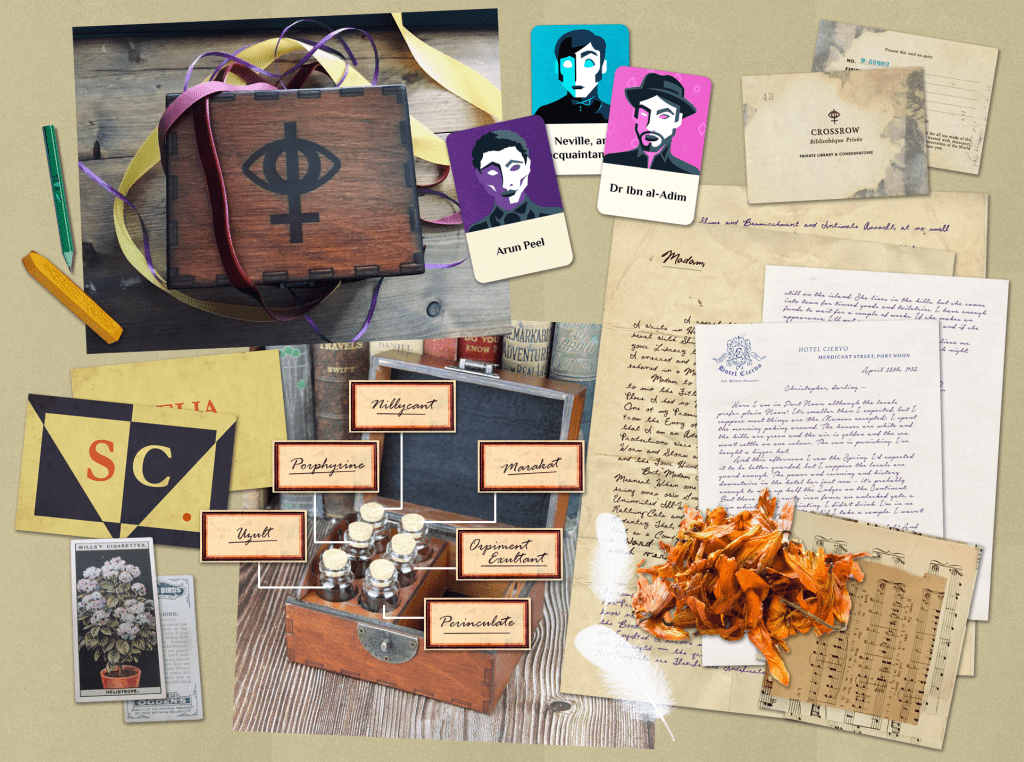 Each box houses six of BOOK OF HOURS' forbidden inks: the golden ink of the First History, uzult; the Second History ink, porphyrine; wormish nillycant; the incandescent orpiment exultant; marakat that birthed its own cult; and the deadly, desiccated and firmly unsanctioned perinculate. Zoinks.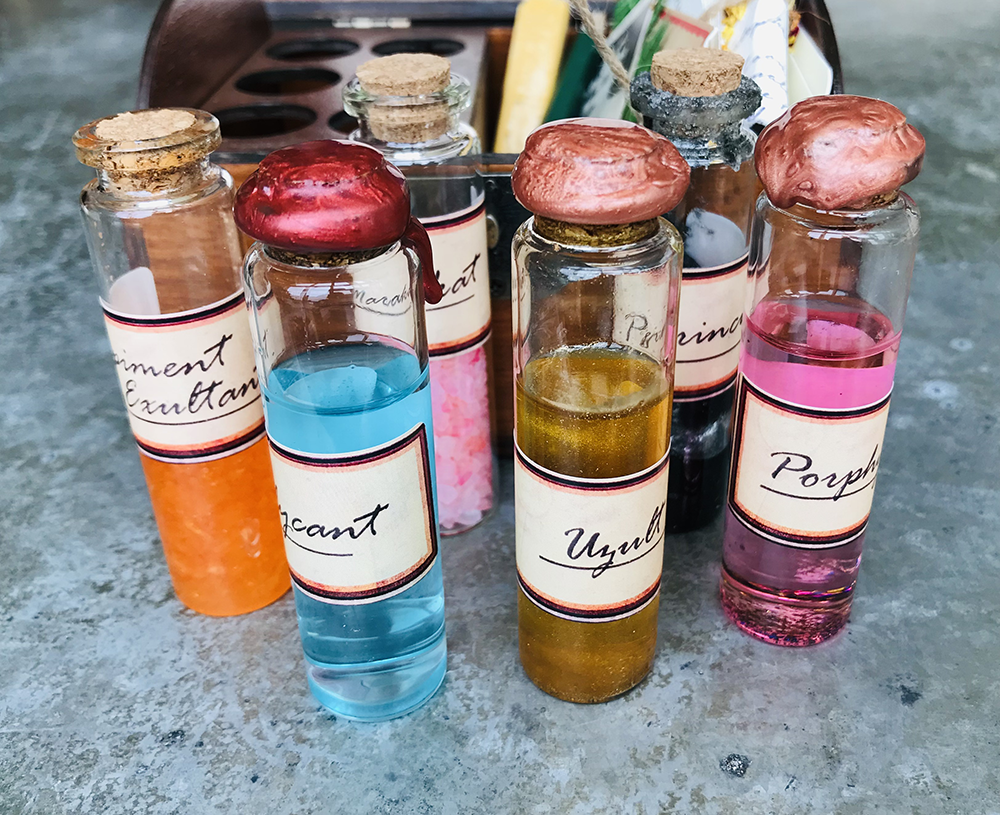 The key differences between June's Grove box and July's Crossrow box – apart from colour, symbol and the Principles carved on the box – are its visitors, patron and theme. The Great Hooded Prince Arun Peel replaces Zulfiya the Barber in every box, along with two randomly selected visitors from the cast and crew of Cultist Simulator. And the little-known Infinite-of-Tails' calling card is replaced by the extremely shiny Sunset Celia card – and I do mean extremely.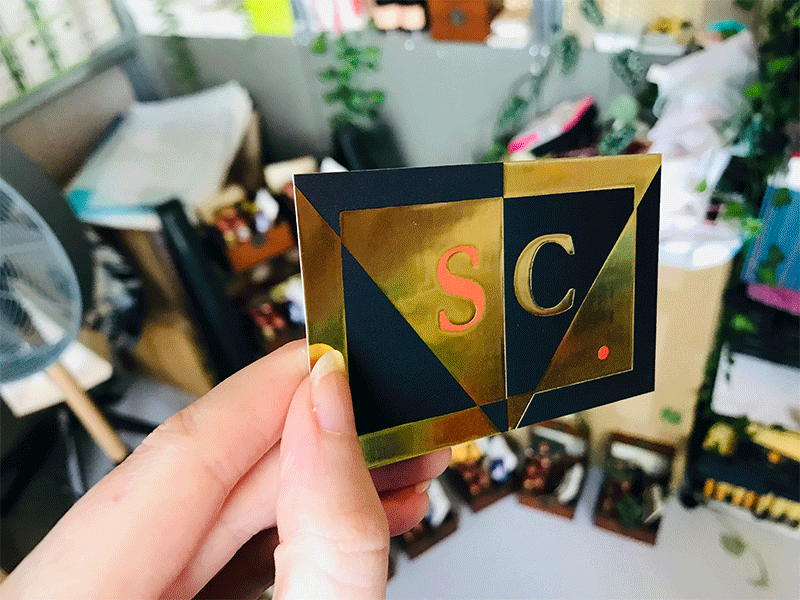 You'll also notice an avian and musical theme to the box, as Crossrow specialises in musical manuscripts, nyctodromy and the Wisdom called Birdsong, merrily guarding its secrets in a gloriously decaying, surprisingly complex manor house in the deep south. Remember its concept art…? This gives you a few clues.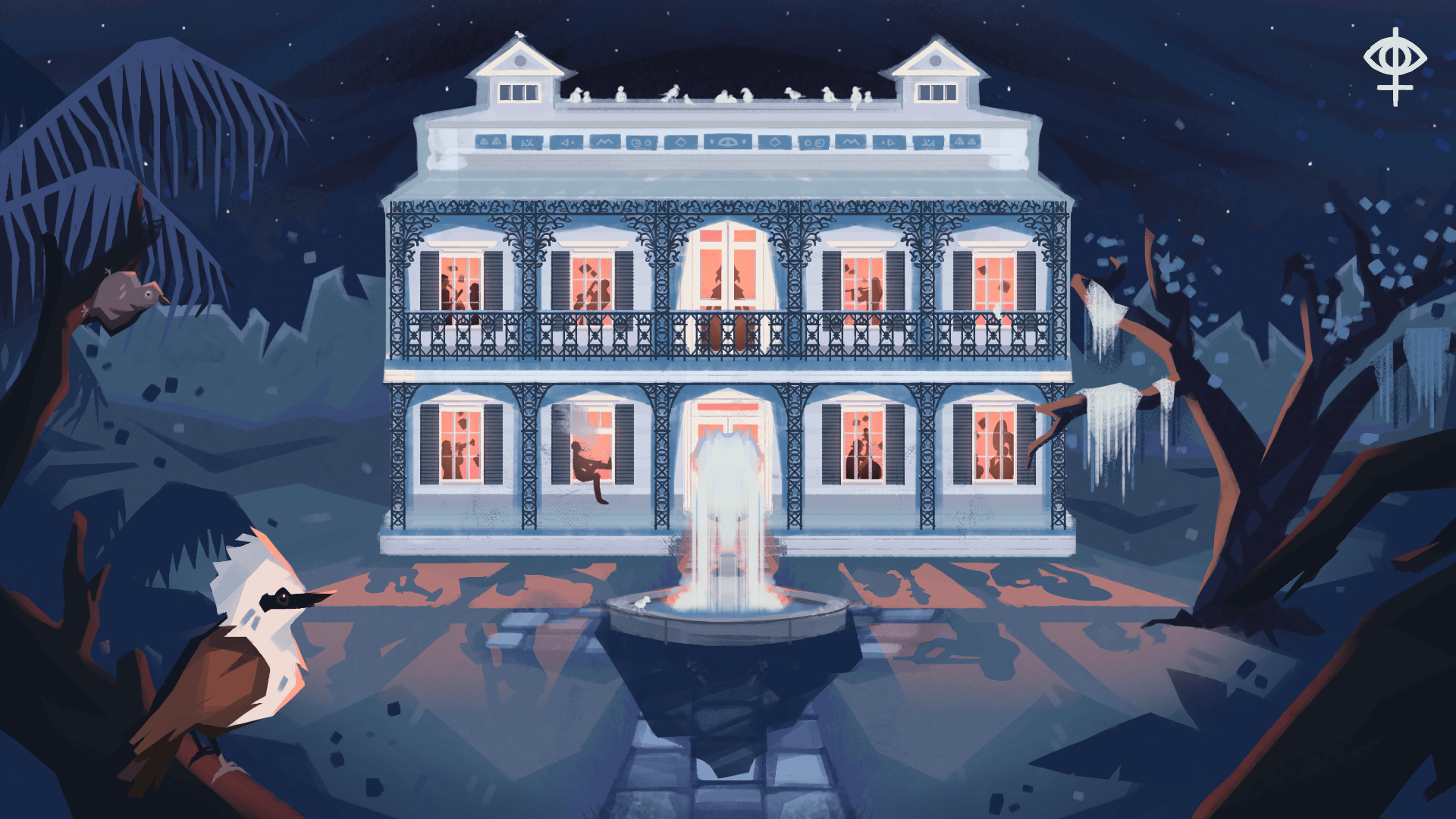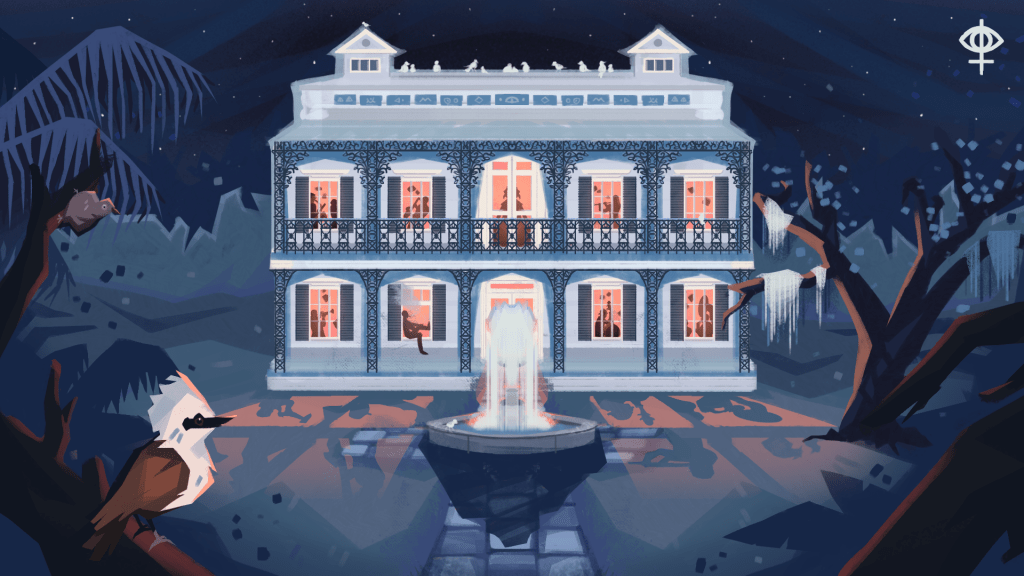 I've also learned my lesson from shipping the Grove boxes, and have taken EXTRA PRECAUTIONS with the inks this time. All of them are hand-sealed with wax – you'll be pleased to know I set off the office fire alarm by doing that, and everybody gave me The Eye – but I don't expect any spillages this time around. Cursed forbidden inks. Here're a couple work in progress photos of the box as it comes together!
As before, every box also contains two randomly selected letters, genuine 1930s ephemera like sealing wax (used and delightfully crumpled) and cigarette cards. There are only 25 boxes in total, each costs £100 + shipping, and we ship wherever in the world you like. Watch out for the link going live next Thursday, and hope you enjoy 'em!