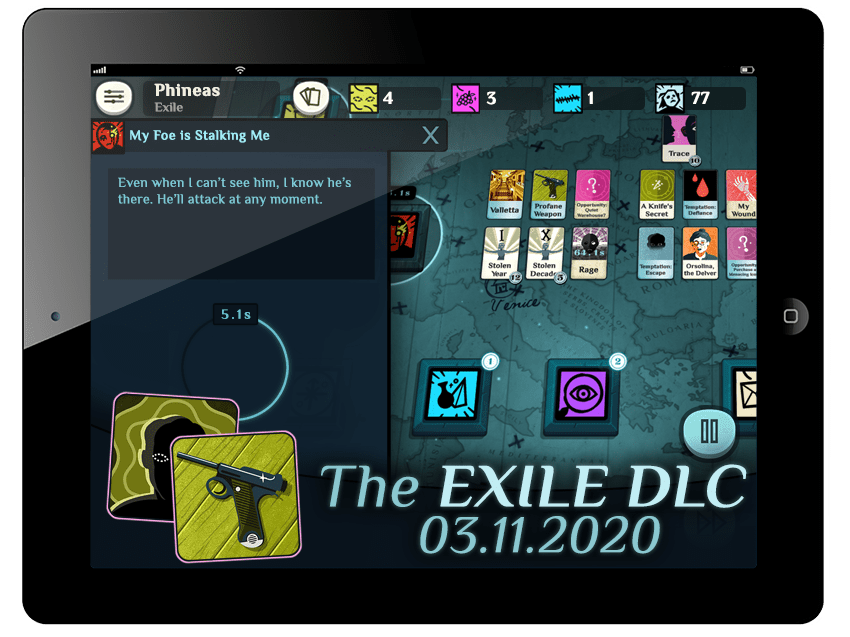 EXILE'S COMING TO MOBILE ON TUES 3RD NOVEMBER 2020!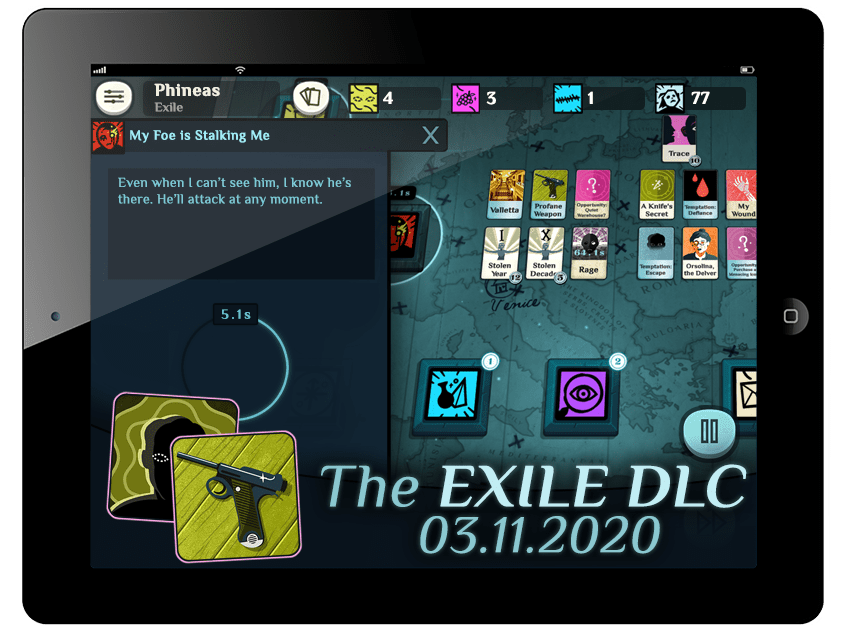 That's right! You have all been exceedingly patient, but it's now READY TO GO. The EXILE DLC comes to the App Store and the Google Play Store on Tuesday 3rd November 2020, along with the Forbidden Bundle, a DLC package including Dancer, Priest, Ghoul and EXILE. Egad!
Look out for these babies on the day:
EXILE DLC ($4.99 / £4.99)
Forbidden Bundle ($6.99 / £6.99)
If you haven't bought the game on mobile yet, here are some handy dandy links to make it easy…
Full info over on the mobile FAQ if you have questions I haven't answered. This is the first of two announcements this sprint, so stay tuned….