[ This page is archived for reference only. Unfortunately, we had to end the scheme. ]
We offer free indie mentorships for developers currently working on a commercial product. We want to help indies make their game as good as possible, release it on time and in budget, and help plan basic marketing campaigns.
We'll update this page as and when our mentees graduate. In the meantime, read on to see what our mentorship scheme entails. 
---
Who can apply?
Any indie developer working on a commercial game. We're a narrative-driven studio, so we might not be much help to a 30-strong AA team making an ultraviolent punch-up game. But if you're interested, it can't hurt to get in touch!
---
What's included in the mentorship?
You don't have to take us up on all of these, but if we accept you as a Weather Factory mentee you'll be offered all of the following:
a meet-n-greet lunch / Skype call with one/some/all of the team, as your preference and our workloads dictate
a half-day marketing session to set out a marketing plan for your game
a half-day production session to draw up a production plan, and set at least two milestones for your project
a half-day narrative and/or design session, to help hone your game's story, mechanics and gameplay
access to the Weather Factory mentee Slack channel for a year, so you can talk and bounce ideas off other mentees (and us!)
ad hoc access to your main mentor via email
first offer of any extra passes, speaking invitations or funsies we accumulate as a studio
access to our networks and connections as you need them (e.g. publisher intros)
invitations to company events
potential signal boosts on the Weather Factory blog, mailing list and social media channels
---
How does it work?
You'll choose a 'main mentor' who'll be your main point of contact over your 12 month mentorship. They'll be on hand to answer questions, give guidance and generally do what they can to make you and your game the best you can be.
In return, you simply have to commit to:
having a commercial release schedule
two milestone deadlines of your choice (set during your half-day production session)
At the end of your year with us, you can choose to either move on or stay in our mentee Slack channel to keep talking to other mentees.
---
Who are the mentors?
Currently, these two! We may add more as Weather Factory grows.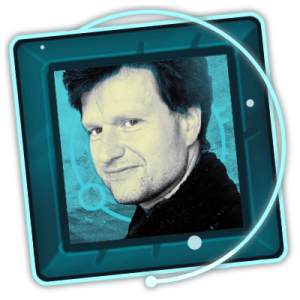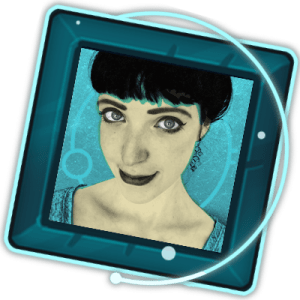 Read more about the Weather Factory team here.
---
How do I apply?
Email mentoring@weatherfactory.biz with
a summary of your game and where it's at
what you particularly want from mentorship
It doesn't need to be long or formal! We just want to get an idea of who you are, what your game is and how we could help you out.
We won't be able to accept everyone who applies, either because we're full up or because we don't think we're a good fit. But we'll let you know either way.